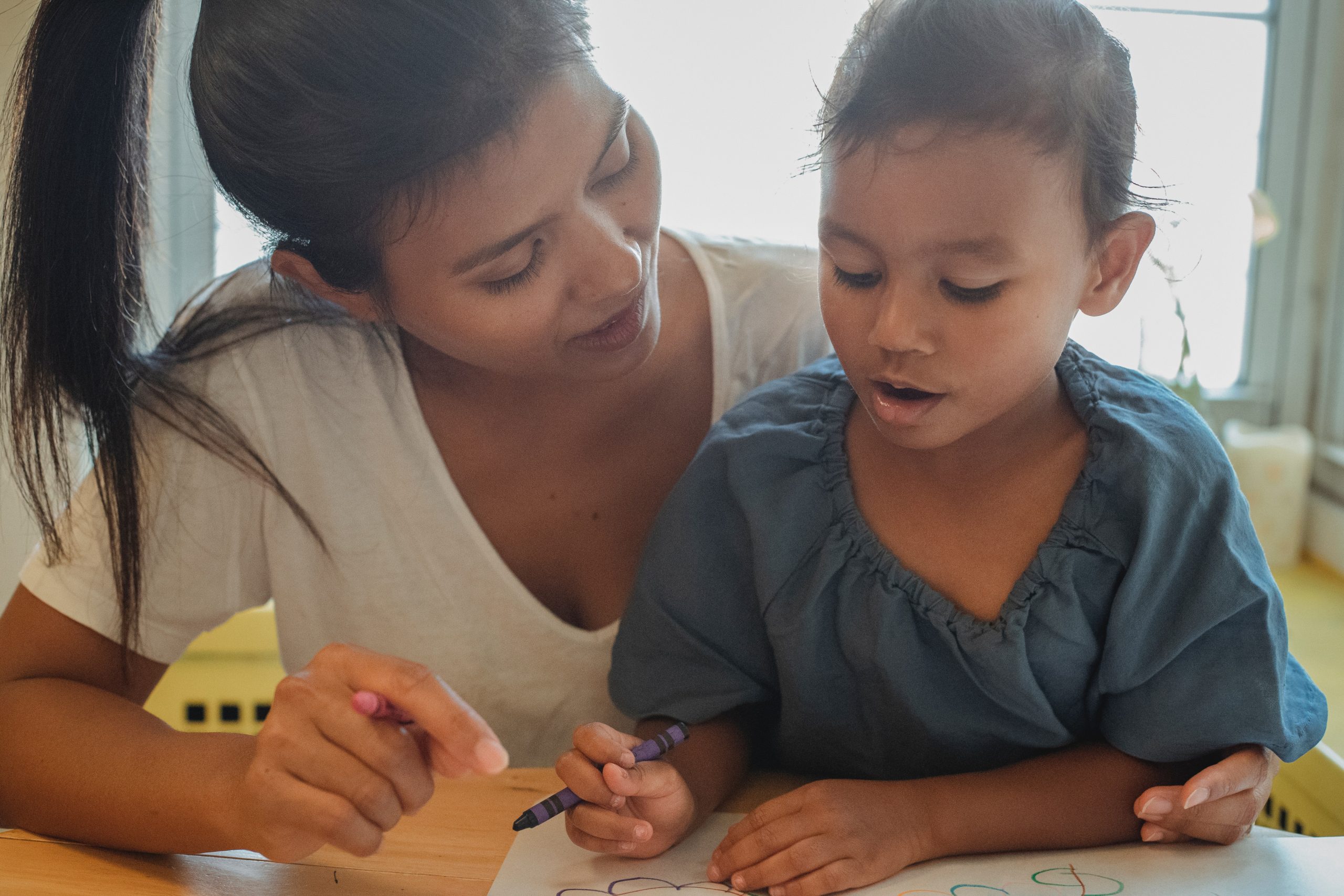 It's back-to-school season, and even if your child isn't school-aged, that can mean big changes from your summer schedule. Maybe they're ready to start preschool, or maybe you're headed back to class yourself. Whatever your situation, the changing season will often bring a changing need for child care resources. 
That's where we come in. This article is here to help you fill the gap between the child care resources you needed over the summer and the ones you'll need this fall. We'll point you toward the child care community resources available to you. You should definitely take advantage of them.
Here, we've compiled some of our best tips and also some suggestions on other places to seek out information and child care community resources. We've split them up into six different groups for your convenience. Some are based on the sector they serve, like healthcare, finance, and education, while others are focused on the types of people they serve, like parents who are also students or child care providers. We're also giving you suggestions on where to look in your specific area for further child care community resources. So, without further ado, let's get into it.
Healthcare Resources
Every child deserves access to high quality healthcare. The child care resources in this section recognize that and endeavor to make certain services as widely available as possible. 
There are also child care community resources in the healthcare space. Check to see what kinds of programs your local community center and government are putting on to get everyone ready for the fall and back-to-school season. Some areas put on vaccination clinics to make sure all kids are up to date on their immunizations before they head back to class. Check with your local government or other community organizations to see about the free or low-cost healthcare services available to you and your family.
Some child care facilities employ the services of child care health consultants. These are experts in child health and development, and they work with child care providers to ensure that their environment is safe and healthy. We'll touch on some more child care resources for child care providers in a later section, so stay tuned. But these professionals are a great healthcare resource to get started.
Financial Resources
We know that child care can be expensive. Many families in Missouri and nationwide struggle to pay for appropriate child care, and as a result, they're often searching for child care resources that can help them meet that need. If you find yourself in need this back-to-school season, it's important to know what your options are. 
To read more about all your different financial help options, you can check out our post about it here. If you don't want to read an entire other post, though, we've still got you covered.
Basically, your financial child care resources can be broken up into a few different groups. One is programs funded by the child care facility your child attends. Another grouping consists of child care community resources, like those offered to members of a specific group, or ones paid for by the state with certain income requirements. Check if your workplace has a child care option, and if not, ask if your employer offers any other child care resources you could take advantage of. There are also state-funded child care subsidies that you might qualify for if you meet certain requirements. 
The basic premise here is that there are lots of organizations that can offer you financial child care community resources, you just need to figure out which ones you qualify for.
Educational Resources
You were probably more in need of educational child care resources over the summer, but we've still got some ideas for you this back-to-school season. A great place to start is your school district or your child's teacher, if they have one.
However, maybe you're looking to enroll your child in a preschool program this fall, and you're in need of some things to look for in the schools you're considering. We've got you covered.
What to Look for in a Preschool
If you're going to be dropping you child off at a preschool program for the first time, you'll want to know that they're going to be well taken care of. It can be a little nerve wracking to leave your child in the care of someone you don't know very well, but there are certain steps you can take to ensure that you're leaving them in capable hands. 
Check for licenses and accreditation.
The first thing you want to be sure of in any school environment is that the staff has the proper credentials to be caring for and educating your child. Don't be shy about asking about their experience and credentials, and be extra sure that everyone working with your child has passed a background check. 
Not all preschool and child care facilities are required to have a license in Missouri. Specifically, religious preschools do not have to have annual fire and safety inspections. Keep that in mind when you're looking at different places. For most other organizations, though, you should ask to see a copy of their license, registration, certification, and inspection history. You can also check out one of the online child care resources offered by the state: Their inspection report archive. You should be able to find details about any issues these inspections might have uncovered over the years. If the program you're considering has a good track record, proceed with a little more peace of mind.
Ask about the staff.
Beyond licensing, though, there's a lot more you need to know about a potential preschool for your child. You should ask about the school's staff turnover rate. A large amount of staff leaving after only a short time is a red flag. You don't want your child to have to get used to a bunch of different teachers. Plus, you don't want to get mixed up with a place where the staff doesn't want to stay — that could indicate something's off with their practices or that they don't have the appropriate child care resources on hand.
Know what your child will be up to.
You'll want to know how your child will be spending their time at preschool, so you should ask about what activities the school has planned and what a typical day might look like. This includes things you might not initially think of, like what food will be served and how discipline is handled.
You can also inquire about their curriculum. It's important to find a preschool that uses a curriculum that's based in science, meaning it's been proven that it gets children ready for school. There should be clear learning goals set in place, and the activities that your child participates in should be linked to those objectives. You will probably also want to visit the preschool so you can see what kinds of materials and other child care resources they have to facilitate learning. Also make sure that the program's ideals and beliefs align with your own.
Ensure there will be open communication going forward.
How your child is going to spend their time at the program is super important, but there are also more procedural and behind-the-scenes factors to consider. We could spend all day talking about the little details of what makes a preschool program stand out from the pack. However, we'll hold back from getting too far deep in the weeds — let's end this section on a broader point about how your child care resources should communicate with you.
You want to be sure that you're sending your child to a program that's going to involve the whole family in their education. There should be protocols in place to let you know what kind of progress your child is making. Definitely ask about this if the preschool doesn't make it abundantly clear.
Child Care Community Resources 
Many of the resources we've talked about thus far could technically be considered child care community resources, but we thought it would be a good idea to round up some of the best child care community resources under one convenient subheading for you.
Your local library is always a great resource. Check to see what kinds of programs they host, both for you and for your child — you might be able to get the whole family excited about reading. If you have a children's museum in your area, check out what kinds of child care community resources they might offer. You're probably already be aware of the Head Start and Early Head Start programs, but they offer some very comprehensive child care community resources for those who qualify. 
Other sources of child care community resources include your local government, community centers, and other service organizations based in your area.
Resources for Students
If you're the one strapping on your backpack and going back to school this fall, then you'll likely need additional help to make sure your child is well taken care of. The first option you might want to look into is any child care resources offered by your school. They might have an on-site child care facility for students and staff, or they might offer financial assistance with external child care. They also might not offer anything at all in the way of child care resources, but it doesn't hurt to look into it and ask. 
There's also the possibility of other child care community resources for students with children. Do some digging into local organizations, and see if they offer any child care resources for students like you.
Resources for Child Care Providers
Up to this point, we've been targeting families with young children who need additional child care resources. At this juncture, we'd like to take a bit of a detour and point out some specific child care community resources for those who provide the child care itself.
If you're a child care provider, you know it's a demanding profession, and you can benefit from any help you can get. If you want to head back to school yourself this season, there are all kinds of trainings and classes you can take to further your education and become an even better child care provider.
One thing you can do is work toward achieving your CDA. We've written more about that whole process elsewhere, but here's the long story short: To prove you're a high-quality care provider, you can take an exam, submit a portfolio and documentation of training hours, and then be observed by CDA PD specialist. If you need help paying for it, you can check out one of your CDA scholarship opportunities here.
Like we told the students needing child care resources in the previous section, you can also reach out to all those organizations that offer child care community resources to see if they have any programs specifically for child care providers. 
There are plenty of child care resources out there.
The world of child care resources can definitely be confusing, but as we've pointed out, there are so many places to get the help you need. One way to start can be identifying what type of child care resources you're looking for. Since it's such a wide and complicated field, narrowing in on one segment of it can help focus your efforts. 
That's not to say that you should limit the kind of child care community resources you're seeking out, though. All the programs we've mentioned are there to help you first and foremost, so don't worry about asking for too much — they're here to help you out when they can. If you qualify for assistance, take advantage of it.
At the end of the day, the most important thing is that you, your child, and your whole family are getting all the resources you need to thrive. Hopefully, we've listed most of the ones you might need here, and you should have some good resources for more research if you need something we haven't covered. We couldn't possibly get all the child care community resources available to you on one little list, but we did our best. With these resources backing you up, you should be primed to have the most successful back-to-school season possible. Good luck! 
https://mochildcareaware.org/wp-content/uploads/2020/06/Child-Care-Aware-Logo-web.png
0
0
admin
https://mochildcareaware.org/wp-content/uploads/2020/06/Child-Care-Aware-Logo-web.png
admin
2021-09-21 12:28:17
2021-09-21 12:28:17
Back-to-School Child Care Resources