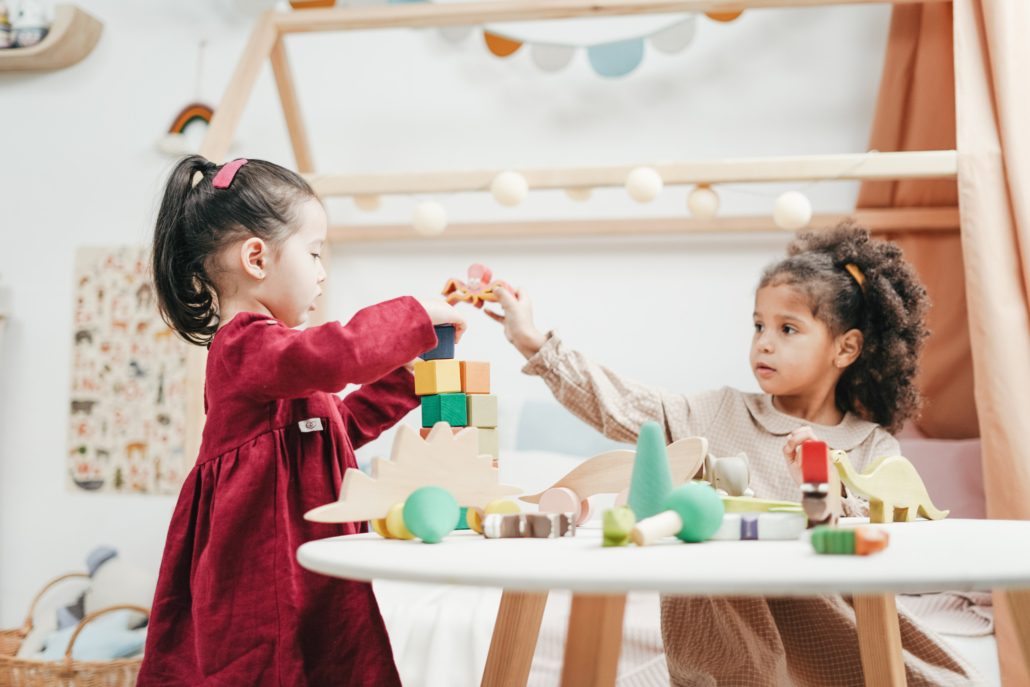 It's no secret that child care can be prohibitively expensive. The average family that pays for child care spends around 10 percent of their income on it, and it can easily cost more than that for some people in certain areas. At the same time, you can't just leave your kids at home while you go to work and hope for the best, nor can you stay home all day and monitor them. Parents want to know that their children are safe and well cared for when they can't be around. That leaves them in a difficult situation: Can't afford it, but can't afford not to have it, either. As such, child care assistance is top of mind for many families. In a lot of cases, there's just no other option. 
Day care assistance is there for many of those families. Here, we'll walk you through some of the different kinds of child care assistance you might be able to access. But first, let's get into why child care assistance is so important in the first place.
Why is child care so expensive?
This question has stumped a lot of people over the years. The child care industry really took off in the 1970s and '80s when women started to enter the workforce in higher numbers, and it's just been getting more and more expensive ever since. 
Where that money is going might be kind of confusing, though, because child care workers are not paid exorbitant wages. In fact, many of them can't even afford child care for their own children. So, why do so many people require day care assistance?
The short answer is that child care costs a lot to provide. Between staff and facilities, running a child care operation costs a lot of money. An easy way to cut costs would be to increase the ratio of children to staff, but there are state regulations in place preventing that. The exact guidelines vary, but here's an example: In Massachusetts, a child care center can only have three infants per staff member. There are also state guidelines for how big a child care center must be, which affects costs for the building and maintenance. 
These restrictions are important in ensuring high quality care for children. Everyone wants their children to be cared for in a safe, educational environment with individual attention from qualified professionals. However, it's a simple fact that these regulations also drive up the price. That's why child care assistance is so important. 
Some day care assistance is only available to certain groups.
Now that we're aware of how much need there is for child care assistance, let's get into the different organizations that offer it. First, we'll take you through more exclusive forms of day care assistance, where you have to be part of a certain organization to qualify.
Military Family Child Care Assistance
There are special programs for Army, Air Force, Navy, and Marine Corps members who need day care assistance. Each one is separate; the offerings differ depending on the branch you're a part of. If you cannot access an on-base child care provider, you should look into these programs.
Demand for some of these programs outpaces the supply, so you might be placed on a waiting list. That can be a difficult period. Try to have a plan in place if there's going to be a gap in your day care assistance. 
Once you're off the waiting list, you'll have access to funds to help you pay for child care going forward.
Employer Child Care Assistance
Certain employers understand how difficult it can be to find affordable, high-quality child care. They know that when children are properly cared for, their guardians can be more productive. 
These types of workplaces might offer onsite child care services, which might be one of the best forms of day care assistance. Some employers have relationships with local child care providers and can get you a discount with them. Still others will let you put part of your paycheck into a fund specifically to be used for child care. That way, the money you use for child care isn't taxed. That might not be enough child care assistance for a lot of people, but it can definitely be an option worth looking into if your employer offers it.
Ask your human resources department about your options. If your employer has any of these kinds of programs, they should be happy to explain what types of child care assistance you could qualify for. 
School-Based Day Care Assistance
This will only apply to you if you're currently a student. Certain colleges and universities run child care programs within their campuses, and if you're a student (or a faculty member, for that matter), they might give you a discount if you choose to enroll your child. 
This form of child care assistance can be majorly helpful for those trying to get a degree and also raise their family. Juggling all those different responsibilities can be difficult, and if your school can step in and help out even a little, that can take a lot of weight off your shoulders. 
There are also sometimes options for high school students struggling to pay for child care. Different states have different programs for this type of funding, and it might not even be available in your state. Do some digging and contact your local child care resource and referral agency if this applies to you.
Subsidies
Every state, Missouri included, gets money from the federal government for these kinds of subsidy programs. Since these funds are doled out at the state level, the requirements to qualify are different for each state. Missouri's requirements are fairly straightforward.
To qualify, your child needs to be under 13, unless they have special needs, in which case you may qualify even if they're older. You'll also have to meet certain income requirements depending on the size of your household and the program you're looking at. You have to be employed, searching for work, attending school or a job training program, disabled, or homeless as well.
Then you need to apply for child care assistance. We'll link you here for the specifics on how to get that form to the Family Support Division. Do note that just because you're eligible doesn't mean you'll immediately see benefits.
Also keep in mind that you'll likely still be responsible for a portion of the costs. There's a sliding scale within this subsidy system for how much child care assistance you'll receive. The remainder is called your copayment, and it should be proportional to your need.
That's about it when it comes to government child care assistance here in Missouri. However, there are definitely other ways to get help from the programs themselves. Look for programs that offer…
Multi-Child Discount
Costs can balloon quickly when you've got to worry about securing care for multiple children. Paying for a single child's day care expenses can be too much for some families to handle. Add in more children on top of that, and you've got an even bigger problem to solve. 
Thankfully, some programs offer a day care assistance discount for families with more than one child enrolled. Definitely look into that if you've got multiple kids to care for.
Scholarships
It's hard to speak about this kind of day care assistance in broad strokes because each program decides on their own requirements. If scholarships are something you're interested in, you'll have to inquire about them with each child care facility you're considering to find out if you're eligible. Child care centers that have funding to offer scholarships should be more than happy to let you know if you would fit the criteria. They'll also have information about how to apply.
Nonprofits in the area might also offer child care assistance in the form of scholarships. Do some digging to find out which ones might help you out, or you can contact your local child care resource and referral agency to see what kind of information they have on hand.
Income-Based Payment
Much like the scholarships, the information on this type of child care assistance is going to be highly individualized. There's not really a way to cover all the options here. Some child care centers will sit down with you to figure out what you can afford and go from there in regards to charging you. 
This sort of arrangement can be a helpful form of day care assistance for many families. Instead of asking for a flat rate from everyone, these child care providers take each family's income into consideration and use that to inform their pricing. 
If you're interested in this kind of pricing structure, definitely ask about it when you're looking into different child care providers.
Tax Credits
Getting day care assistance through tax credits can sound complicated, but it can also be really beneficial for many families.
There are two main kinds of tax credits you might qualify for. The first is the child and dependent care tax credit. If you pay for child care in order to work or look for work, this type of child care assistance is likely available to you. The other type of day care assistance tax credit is the earned income tax credit. This one is meant to help people and families with moderate or low incomes.
Keep in mind that you will have to file a tax return to claim these sorts of credits, even if you otherwise wouldn't have to. If you do this and you qualify for these tax credits, then the amount of tax you owe will diminish. That might result in a refund from the government. It's definitely not the most straightforward way to get day care assistance, but it can also be a big help to families that qualify.
Head Start and Early Head Start Programs
For families that fall at or below the federal poverty line, Head Start programs provide free child care. Day care assistance doesn't get much more comprehensive than that. In fact, the Head Start and Early Head Start programs go a lot further than just child care assistance. They provide help for the whole family. You'll have access to services that promote healthy behavior and parent education in addition to Head Start's general goal of getting children from low-income families ready for school.
Early Head Start is for children up to age 3, and Head Start serves children age 3 to age 5. Children served by these programs will receive academic, social, and health education. 
To get help from the Early Head Start program nearest you, you'll need to find them and contact them. Here is a link to the list of all Missouri locations. 
Don't hesitate to seek child care assistance.
As we've seen, there are so many options to get help paying for child care. Not having a plan in place can be scary and isolating, but you don't have to go it alone. Reach out to any of the service providers we've mentioned and see what they can help you with. 
Some ways to get child care assistance are simply monetary — a tax credit, a discount based on your income. Others are more comprehensive, like a child care facility at your workplace or the Head Start program. Organizations you're already affiliated with, like your school, might have resources for you, or you might have to reach out to a new organization to see what they can help you with. No matter what kind of child care assistance you're interested in, there will likely be options available to you.
It's hard to pay for child care. It's one of the biggest expenses facing American families, and it's only gotten more difficult in the past year. If you're facing a tough time, unsure how you're going to pay for child care, just know that you're not the only one, and there are plenty of people and organizations who want to help.
https://mochildcareaware.org/wp-content/uploads/2020/06/Child-Care-Aware-Logo-web.png
0
0
admin
https://mochildcareaware.org/wp-content/uploads/2020/06/Child-Care-Aware-Logo-web.png
admin
2021-07-15 11:38:24
2021-08-25 10:17:06
Your Child Care Assistance Options