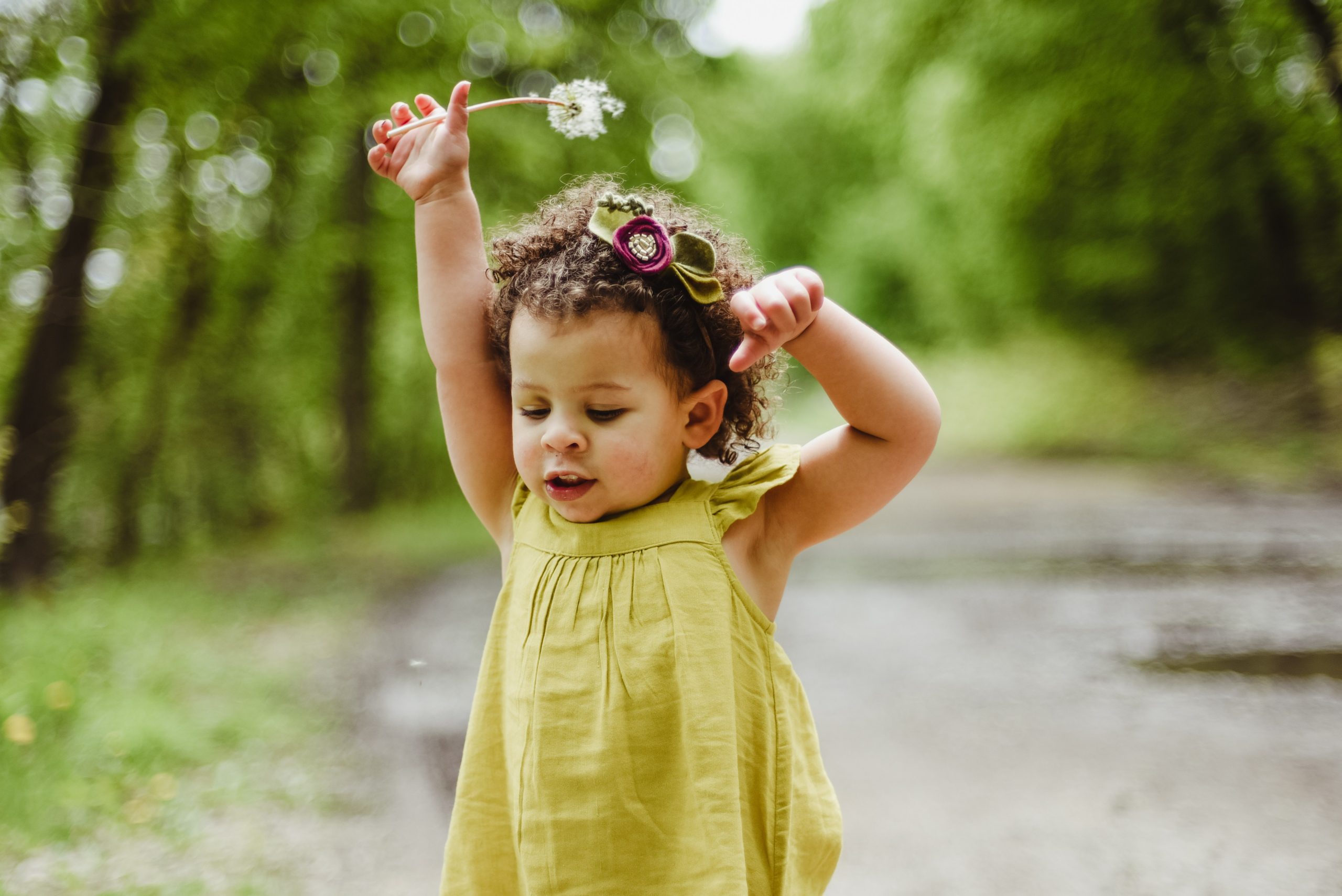 Childcare in St. Louis is an incredibly complex field. As such, it's no surprise that there are plenty of myths swirling around about these sorts of settings and what all they entail — the general public just isn't super knowledgeable about the ins and outs of the top daycares in St. Louis. And that's okay! That's where we come in. We're here to set the record straight.
Many of the myths we'll discuss here are also applicable to the broader state of the child care industry in the United States, not just childcare in St. Louis. We'll cover these myths from both the family side and the child care professional side. So, no matter what brings you to this article about childcare in St. Louis myths, you should be able to find something that speaks to you. 
With all that out of the way, let's get into it. Here are eight myths about childcare in St. Louis.
Myths for Families Considering Childcare in St. Louis
First, we'll discuss all the prevalent falsehoods that many families that are considering childcare in St. Louis might believe.
Myth 1: Childcare in St. Louis is just glorified babysitting.
This couldn't be farther from the truth. Child care professionals are well-trained in their field and are required to partake in a certain number of training hours each year. There are many regulations put in place by the state mandating the level of care, such as ratios between staff and children. There are safeguards in place to make sure that each childcare in St. Louis is providing the best possible care.
Now, that's not to say that you shouldn't do your own research. Choosing one of the top daycares in St. Louis is probably a safe bet, but even still, you should ask questions of the programs you're considering. You'll want to make sure your values and ideals align with theirs. You should also be able to tour the place before sending your child there. Make a list of what things are important to you and then compare it to the answers and information you get from your top daycares in St. Louis. 
Myth 2: There's not enough structure in a child care setting.
Some people get the impression that kids who spend all day at the top daycares in St. Louis are just milling around as they please for eight hours or so. They worry that if they're not providing the proper structure for their kids, no one will. 
Of course this isn't true! For the top daycares in St. Louis to function, they need to stick to a schedule. This means having appropriately timed snacks, naps, outside play, and a whole host of other activities throughout the day. Children at the top daycares in St. Louis definitely have some freedom, but it's misguided to say there's no structure at all. 
If this is one of your top concerns, bring it up to the different child care providers you're considering. They might even provide you with a sample schedule for your child's age group. And even if they can't, they should be able to have a chat about their philosophies toward a schedule or lack thereof. 
Myth 3: Friends or family are better choices than a childcare in St. Louis.
Now, everyone can make their own decisions here, and having a trusted loved one watch your child during the day can definitely make sense for a lot of families. However, this section is here to point out that it's a flaw to assume that choosing a family member over a childcare in St. Louis is always going to be the best choice.
As we stated in a previous section, the child care professionals at the top daycares in St. Louis have extensive backgrounds and training in the field. They know what they're doing. We'll go over some of the training requirements and opportunities at the top daycares in St. Louis in the later sections aimed more toward child care professionals themselves. 
All that matters here is comparing your options. It's true that child care costs a whole lot of money these days, and sometimes, the option to have a family member watch your children for free outweighs the merits of a child care professional. That could very well be the case in your situation. However, it's simply important to note that keeping it in the family doesn't mean it's automatically a higher level of care. 
Myth 4: Kids in these programs don't learn anything, they just play.
This one often goes hand-in-hand with the myth about lack of structure. People are under the impression that playing is just a way for the children in the top daycares in St. Louis to pass the time so they don't get bored waiting for their guardian to come pick them up, or they're just having fun. Nothing deeper than that.
The truth is that kids learn a lot of valuable things through playing. Motor skills are a big one, but there are also many important life skills that begin with playing. Plus, some of these child care programs are preschools, which help kids get ready for kindergarten in a variety of ways, including academically.
So, here are the two main takeaways from the truth about this myth: 1. Playing is a valuable thing for young children and 2. Child care is about a whole lot more than just playing!   
Myths for Child Care Workers
We've covered the main myths families looking for the top daycares in St. Louis might have when starting their search. Here, this section will cover all the common misconceptions people who are starting out in the child care field might harbor. 
Myth 5: Once I get hired at a childcare in St. Louis, I don't need to participate in further training.
We already touched on this in one of the myths that families need to debunk, but it bears repeating here for obvious reasons. 
Yes, there are the mandatory training hours required by the state, but it's also a good idea to pursue other types of continuing education. These sorts of courses and programs will make you look a lot more appealing to potential future employers. If you want to work at the top daycares in St. Louis, or if you have dreams of one day moving up the ladder and owning your own center, then you're likely going to need more than just the bare-bones education.
The good news is that there are all kinds of opportunities for continuing education in this complex industry. You can check with the state to find a whole list of free training opportunities online. If you're looking for something a little more involved than a simple one-time training seminar, then you might want to look into earning your CDA credential. And there are a whole lot more opportunities where that came from. 
Myth 6: The age of the children in the program doesn't really matter; they're all more or less the same. 
There's a big difference between caring for an infant and caring for a two-year-old child. That should be pretty obvious. This myth might not be as pervasive as most of the other ones we've put on this list, but it still deserves to be disproven.
The important thing to remember is that if you want to work with infants, you'll need to take extra and specialized trainings. Sleep safe training is a major requirement. The top daycares in St. Louis all understand this and only use the absolute best practices when it comes to caring for your children.
Even beyond the (perhaps obvious) special considerations you need to keep in mind when you're working with babies, child care workers need to keep in mind developmental appropriateness with every age group. There are different programs that will teach you everything you need to know in that department, but you should be aware of what ages you'd like to work with, or are going to work with, and plan accordingly. 
Myth 7: Preschoolers are naturally so active that they'll get plenty of movement without us focusing on it.
It may be true that preschoolers are active and don't tend to sit still for long, but as the child care professional, you should still be trying to make sure they get different kinds of movement in their daily routines.
Much of this goes along with our previous point about how child care professionals at the top daycares in St. Louis need to make sure they're offering developmentally appropriate activities and opportunities for the children in the program throughout the day. This is especially true of movement and exercise. It's not like toddlers need to hop on the treadmill or hit the weights, obviously, but they do need to be given opportunities to grow their coordination, flexibility, and strength in a variety of ways with a variety of equipment. 
One program that can help the top daycares in St. Louis improve their offerings when it comes to movement is the MOve Smart program. A childcare in St. Louis, or anywhere in the state of Missouri, can apply to become recognized by MOve Smart — to achieve recognition, they need to prove that they meet certain requirements. You can find all of that here.  
Myth 8: Working in a childcare in St. Louis is easy. Anybody could do it.
It takes a certain personality type to be a high-quality child care provider. Patience is key. And as we've already reiterated numerous times at this point, a truly qualified child care provider has completed the necessary trainings and more, showing a true interest in this incredibly complex and important field. 
The exact requirements will vary from state to state and even from program to program. Nevertheless, it's not a good idea to think you can just waltz into any of the top daycares in St. Louis and automatically get a job.
And as you're probably already aware, people who work in childcare in St. Louis are notoriously underpaid. If you're looking for an easy job that compensates you handsomely, you are definitely barking up the wrong tree with childcare in St. Louis. It's a difficult profession, but it's certainly a rewarding one. If you're looking to get into it, just know that you'll be directly responsible for getting young kids on the right track for the rest of their lives. That's a huge responsibility and far from easy.
There you have it — eight child care myths, totally debunked.
There are probably a myriad more myths where these came from, but those are the major ones we wanted to address. Now that you've got the truth about childcare in St. Louis, you should feel more confident about your child care decision. And if you're considering joining the child care field and any of these spoke to you, then hopefully you should be prepared to make a more informed decision about the future of your career. 
We hope we haven't scared you off from finding more information about the top daycares in St. Louis. This is all a lot to take in. Just know that your decisions about childcare in St. Louis, whether from a career perspective or from a family perspective, should be as informed as possible. Now that you've made it to the end of this post, you should be well on your way to that goal.
If you need more resources about childcare in St. Louis or anywhere else in the state, we here at Child Care Aware of Missouri have got you covered. Our site has a lot of helpful information both for families and for child care professionals. You can use our database to find the top daycares in St. Louis, as an example, or you can read more about continuing education options in the child care field. And if you can't find what you're looking for there, don't hesitate to reach out. We'd love to help connect you with the resources you need to make sure all our children are well cared for.
https://mochildcareaware.org/wp-content/uploads/2020/06/Child-Care-Aware-Logo-web.png
0
0
admin
https://mochildcareaware.org/wp-content/uploads/2020/06/Child-Care-Aware-Logo-web.png
admin
2022-03-31 16:38:13
2022-03-31 16:38:13
Debunking 8 Myths about Childcare in St. Louis