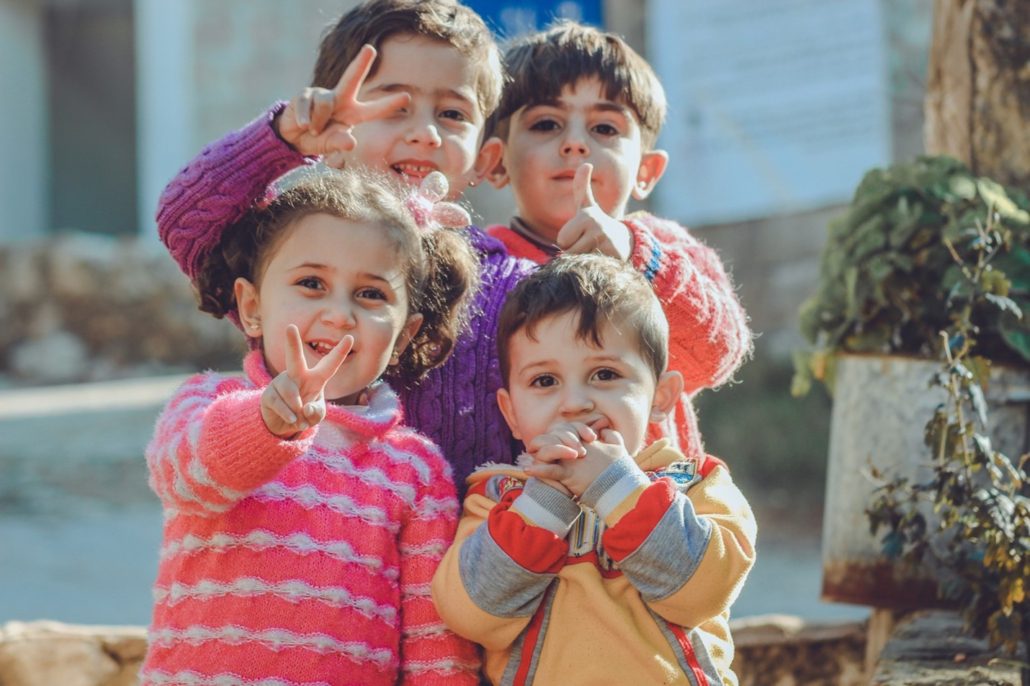 Are you a family on the hunt for child care in Chesterfield, MO.? Are you unsure of where to start?  Are you new to the area and unsure of what location would best suit your family?
If you answered "yes" to any of these questions, you've come to the right place to find everything you need to know about Chesterfield, MO daycare facilities.
Locating a Chesterfield, MO. Daycare doesn't need to be a daunting task!
In this article, we will discuss financial assistance for child care in Chesterfield, MO, what questions to ask while interviewing daycare centers you're interested in, what type of child care centers you will find in Chesterfield, MO, and more.
All the advice contained within this article is geared toward helping parents in the process of enrolling a child in a Chesterfield, MO daycare, especially for first-time parents!
Where Should I Start When Looking for Child Care Centers in Chesterfield, MO?
The hardest part of most things is taking the first step, and finding a reputable Chesterfield, MO daycare is no different.
Starting off with the Child Care Aware of Missouri Child Care Resource and Referral System is an excellent option.
Prepare a Child Care Checklist for Potential Chesterfield, MO Daycares
A child care resource and referral system (CCR&R) is an organization that serves as a resource hub for families, child care professionals and communities.
CCR&R's increase access to high-quality, affordable child care by providing services dependent upon where your family lives, including:
Helping families find child care
Providing support, education, and resources to child care providers
Gathering research on child care needs and trends to inform community members and policy makers.
CCR&R's also help you select child care in Chesterfield, MO with ease by providing:
Referrals to local child care providers.
Information on state licensing requirements.
Information on where to get help with the financial side of child care.
Start your search by first locating your local CCR&R agency and contact them to request a list of providers who offer child care in Chesterfield, MO that you can contact, based off your particular needs.
What Questions Should I ask When Calling My CCR&R Agency?
When speaking on the phone to your CCR&R agency, you should ensure you ask the following questions:
What are the child care licensing requirements in my area?
How can I find a copy of the health and safety inspection report?
Is there a quality rating and improvement system (QRIS) in my area, and which providers have joined? What do the different levels on QRIS mean?
What does it mean when a provider is nationally accredited? Which Chesterfield, MO daycare centers meet this standard?
What kinds of questions should I pose to the child care providers during my tour?
How can I find out if my family qualifies for any child care financial assistance programs?
Do Your Research on Your Chosen Chesterfield, MO Daycare Facilities
Before you call or visit any facilities for child care in Chesterfield, MO, be sure you investigate each provider thoroughly.
Look for, or ask about if it's not easily found, the following information to understand the standards each child care in Chesterfield, MO are following.
Licensing Report and Health and Safety Inspections
Prior to visiting any child care in Chesterfield, MO or anywhere, always check the health and safety inspection reports.
These reports will tell you when the child care provider was visited by a state licensing agent, the types of health and safety violations the program was cited for, and how those violations were rectified.
Your local CCR&R agency will be able to help you decipher the information contained within the reports, should you require it.
Quality Rating and Improvement System (QRIS) Rating
QRIS ratings are another tool in your arsenal when selecting a child care in Chesterfield, MO.
An initial QRIS rating is earned when a program meets certain quality standards.  Programs will then continue to earn higher ratings as they meet more quality standards.
Some states require QRIS for any licensed child care providers or programs that receive state subsidies, while in other states, QRIS is entirely voluntary.  Check out the State by State Resource Map to see where Chesterfield, MO daycares fall.
National Accreditation Information
Some of the child care in Chesterfield, MO has programs which reach higher quality standards by becoming accredited by a national accrediting body.
This accreditation process is entirely voluntary for all child care providers.
Child care programs that choose to become accredited have to show they met licensing requirements that go above and beyond that at the state level.
Call Around to Your Short List of Chesterfield, MO Daycares
After narrowing down your list of possible options for child care in Chesterfield, MO, you will then want to call each provider you're looking to visit and make an appointment.
Ask pre-screening questions prior to your visit to ensure you're visiting providers that meet your needs, in turn, saving you valuable time.
Logistical Considerations When Considering Child Care in Chesterfield, MO
Often, when we find a child care provider we have fallen in love with, we may not always remember to think about all the logistical concerns that you will need to address before enrolling your child.
It's important you remember to ask yourself the following about every daycare that you're considering, to ensure your chosen provider is affordable and accessible for your family:
Does the daycare have space for my child?
What are the provider's hours of operation?
Is the provider's location convenient for me?
What are the program costs?
Are there any discounts or scholarships available?
Does the provider participate in a child care assistance program?
Touring Your Chosen Chesterfield, MO Daycare
At long last! You're ready to tour the facility of the child care in Chesterfield, MO you feel will best fit your family.
Be sure to go into your tour prepared.  Bring a checklist with you to help you ask the right questions, so you can make the best choices for your family.
Don't hesitate to ask the child care provider for references, as well as asking questions about other families' experiences with their program.
Utilize Your Five Senses During Your Tour at the Child Care in Chesterfield, MO's Facility
As with most things, it's important to be fully present during your tour of the potential child care facility you have chosen for your family.
Ensure you use all five of your senses to help you scope out the facility, the staff, and the overall feel of the school to decide if it's the right child care in Chesterfield, MO for you or not.
Visually, when you look around, do you see providers engaged with children? Are children actively playing with each other and the provider? Do you see any health or safety concerns? Does there seem to be enough materials for all the children to play and complete projects?  If a school looks understaffed, underfunded, or disengaged, that's a major red flag.
Listen closely during your tour, do you hear a "buzz" in the child care facility? Were the teachers there speaking in a warm, positive tone to the children?  Do you hear providers using respectful and encouraging language?  It's important to listen to hear how the children and staff interact with one another, as well as how the staff chooses to resolve conflict.
Be sure to ask about the lunch program. If they will allow you, see if you can sample the food.  How does it taste?  Does it look visually appealing when being served to the children?  Ensuring your child will eat the food provided to them and that the school lunches are nutritionally sound is of the utmost importance.
Do you notice any type of positive touch between students and caregivers, such as hugging, pats on the head, or children sitting on providers laps? Keep an eye out for appropriate, teacher-student type of affection, and be wary of anything that makes you feel uncomfortable.
What does the facility smell like? Is it a pleasant, clean smell in the child care setting?  Is there a total lack of smell?  Do you smell anything unhealthy such as perfumes, smokes, or any other odor that could be potentially harmful or unpleasant for your child?
Being sure to pay attention and use all five of your senses while on your school tour is of the utmost importance.
All schools will be on best behavior while they have someone touring, so it's important to ask the right questions and to keep your eyes peeled for anything that could stand out as a potential red flag.
If you happen to see any red flags, be sure to ask for clarification on them before leaving the school tour, so you are better able to come to a clear decision after the tour has ended.
Special Considerations When Seeking Child Care in Chesterfield, MO
Every family's situation is unique.  For this reason, there are additional resources to assist you along your journey to finding the best Chesterfield, MO daycare for your family.
Financial Assistance for Child Care in Chesterfield, MO
While there are multiple ways to find and apply for child care assistance, the Missouri Child Care Subsidy Program is an excellent place to start.
This program provides financial assistance for families that qualify.  You may be eligible for help if you are the parent or guardian of a child under the age of 13 (or a child with special needs) and you are:
Qualify as Low-Income.
Employed, or searching for work.
Attending School.
Participating in a job training or placement program.
Receiving services from the Children's Division.
Another option if you're the parent of a child under the age of 3 is the Early Head Start (EHS) program, which provides continuous, intensive, and comprehensive child development programs for family's at or below the poverty line.
In addition to the Early Head Start program, the Missouri Head Start Program continues the work of EHS, but for older children.
Assistance for Families of Children with Special Needs
If you are the parent of a special needs student in Missouri, there are multiple programs to assist you on your search for a Chesterfield, MO daycare.
One of the most highly recommended resources is United 4 Children, who provide support and resources to both families as well as the child care program caring for your special needs child.
Assistance for Children Over the Age of Three
If you have a child or children who are over the age of three, but still require assistance, then the Missouri Department of Elementary and Secondary Education should be your first stop.
The Missouri Department of Elementary and Secondary Education provide resources to families looking for a Chesterfield, MO daycare, as well as information on assistance for children from birth to age 21.
Child Care Aware of Missouri – Helping You Locate the Best Child Care in Chesterfield, MO.
In this article, we have outlined how to get started locating a quality Chesterfield, MO daycare, what questions to ask, where to find assistance and much more.
We encourage you to take to the Child Care Aware of Missouri website for any further information you may require to help you during your hunt for top quality child care in Chesterfield, MO.
Child Care Aware of Missouri believes that every child deserves the highest quality child care services available and is why we work so hard in helping families find the resources they need to help their children attain their dreams.
If you need more assistance in locating child care in Chesterfield, MO or anywhere else in the state, please do not hesitate to contact Child Care Aware for further assistance.
We are happy to point you in the right direction and provide you with all the resources that we have available to us.
https://mochildcareaware.org/wp-content/uploads/2020/06/Child-Care-Aware-Logo-web.png
0
0
admin
https://mochildcareaware.org/wp-content/uploads/2020/06/Child-Care-Aware-Logo-web.png
admin
2022-10-03 09:55:00
2022-10-03 09:55:00
Locating High-Quality Child Care in Chesterfield, MO