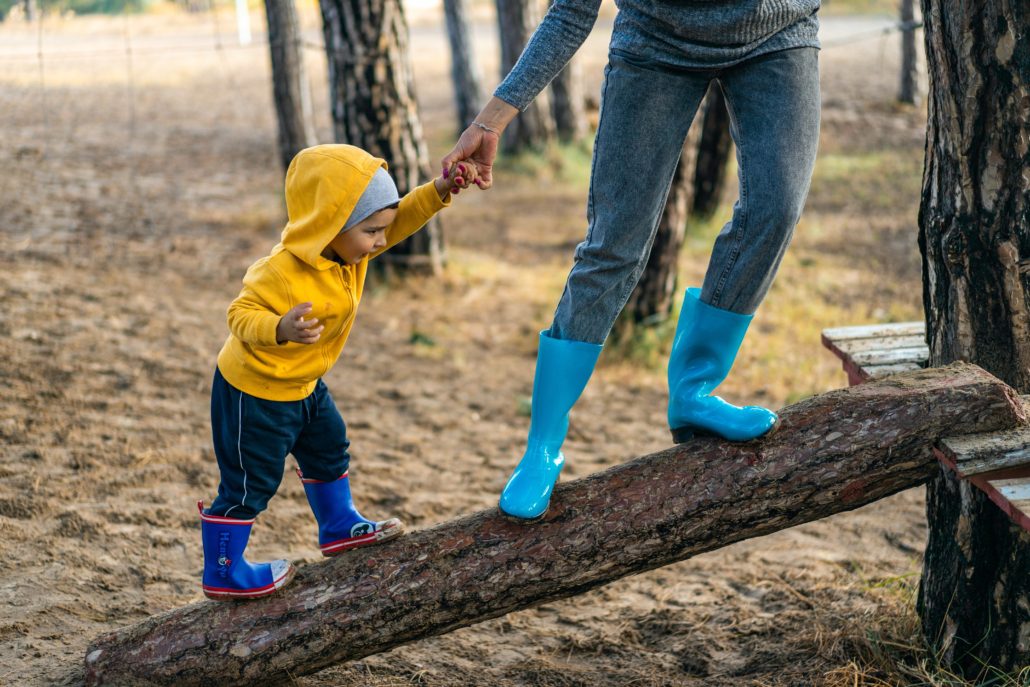 Missouri family support is an absolutely crucial sector. It takes all kinds of services to make sure children's needs are being met. Finding and building a childcare support network is one vital task toward making that happen. Here, we'll go through some different ways you can find and build a child care support network in the state of Missouri, highlighting some of the resources we here at Child Care Aware of Missouri can connect you with. Missouri family support is not hard to find, as long as you know how to look for it, and we've listed lots of different options.
We'll explain all of that, but first, we'll give you a brief refresher on who we are and what we do here.
What is Child Care Aware?
Child Care Aware is a national nonprofit organization that works to improve the child care sector and the lives of children 5 years old and younger. It has member organizations in many states, including Missouri. 
We'll focus on the Missouri family support that Child Care Aware connects you with, but know that we have lots of information and resources for child care providers, as well. There's also the advocacy work we do with community stakeholders and businesses. Our work is varied and vast, but it all comes back to ensuring a better future for the next generation. We're a child care support network, which means we don't provide child care ourselves, but we do connect the right resources with the people who need them.
Missouri Family Support for Tricky Situations
Most things in life aren't straightforward and easy, and child care is no exception. Lots of families find themselves in situations where they need emergency child care, or their schedule isn't catered to by many of the options available to them. Finding appropriate and affordable child care can be difficult in the most standard of cases, much less in a situation that's a little bit farther outside the usual needs of many families. 
However, when you have the right child care support network in place, you should be able to have your needs met. If you are having trouble finding family support in Missouri, here are some tips that might be useful in your search.
Look into alternative options.
A typical child care setting isn't going to work for many folks who need family support in Missouri. It's possible that instead of bringing your child to a child care center or other location where they're taken care of, you might be better suited to hiring someone to care for your child in your own home. 
While our child care support network does not include a list of those types of caregivers, you can do a background screening on the ones you're considering through Missouri's Family Care Safety Registry. You can submit a request to the FCSR, and if there's anything of note in the individual's background, you will be made aware of it. This tool can help you feel confident in your decision and make sure you're keeping unsafe people away from your home. Family support in Missouri is not something to take lightly.
If you need a child care subsidy, then you might consider asking a trusted friend, relative, neighbor, or other member of your child care support network to register with the Department of Elementary and Secondary Education. They'll go through the required trainings and processes and become a child care provider who can receive the subsidy. It might be a lot to ask, but it could end up being a good situation for all parties. You have access to safe and reliable child care, it's affordable, and your chosen provider gets paid by the state. 
Find financial assistance.
Sometimes, the tricky situation is that the care available to your family is not affordable. With the soaring costs of Missouri family support in recent years, it's very common to have difficulties setting aside enough money to fund child care. 
To help families who find themselves in those situations, there are financial assistance options out there that you should look into. You likely won't qualify for all of them, but one might make all the difference. 
Start with the child care operation your child currently attends, if you have one. They might offer a sliding scale for their fees, or, if you have multiple children, you might be able to take advantage of a multiple child discount. It doesn't hurt to ask. You can also look into any on-site child care options at your place of work or your school. 
If there aren't any options at your current choice for child care, you can start looking for outside assistance. The child care subsidy is one form of Missouri family support that can make a huge difference. If you qualify, you will only be responsible for a small fraction of child care costs, and the state will cover the rest. This allows a lot of families to get care they couldn't otherwise afford.
A child care support network can also give you more ideas for places to look for financial aid.
Expand the search radius.
This tip is especially useful if you work somewhat away from where you live. If you're not finding any adequate child care options near your home, try looking closer to where you work or go to school.
If that's not an option, you might just have to go farther for child care. Decide if the increased travel time and cost are worth the potential addition to your child care support network. 
Sometimes, you might not have a choice. If you've exhausted all your other options and still can't find a child care solution that meets all of your criteria, then you'll have to expand your search. And if you do end up having to travel a greater distance for child care, then you'll have to make sure you can do that consistently, which leads us to our next point.
Secure reliable transportation.
Sometimes, the issue isn't finding child care, it's getting there. When the options are sparse and you've got longer to go before you reach your child care provider, making sure your child can reliably get there can be tricky. And you might run into transportation issues even if your child care provider lives relatively close.
Check your public transportation options. If you can find child care that's close to a bus stop, that could be a good option. You might also be able to create a carpool solution with other families. And if you've got preschool-aged kids, you might look into whether the local public school district operates a program that includes school bus transportation. 
Another solution is to find a nanny or babysitter to come to your home and provide child care there. Unfortunately, our child care support network can't really help you out with this one; these types of providers do not show up in our registry. You can still request a background screening using the steps we outlined earlier, though. 
Get creative with scheduling.
For those who work second shift or have an otherwise typically uncommon schedule, it can be difficult to find Missouri family support that lines up with the hours you need it most. Changing your work schedule is often not an option, so you have to get a little creative with how you make sure your child has adequate care while you're busy. A child care support network can help with that.
If you can find a coworker or other trusted individual who works a different shift, see if you can share child care responsibilities with them. You can watch their children while they work, and they'll care for your children while you're working. 
Some folks have rotating schedules, which can make it difficult to reliably have access to family support in Missouri. 
Ask around.
Being part of a community is integral to making sure your children are set on a path to success later in life. That's part of why building your own child care support network is so important.
When you need to fill an unexpected or tricky child care gap, getting input from your neighbors, loved ones, and other community members can be a great first step. They might know of some local Missouri family support resources, or they might even be able to pitch in themselves. There might be programs at your place of worship that your community members know about, for example. 
Don't feel like you have to tackle the child care search on your own — child care support networks are there to help, and you can build your own network of trusted people to help you, too.
Have a plan in case of an emergency.
We can't anticipate every instance when we'll need child care. Knowing where you'll turn in those situations is key, and having a robust child care support network is going to help you toward achieving that goal.
You can't know when you're going to have to attend to something urgent and leave your children in the hands of someone else. As such, emergency family support in Missouri needs to be flexible. Depending on where in Missouri you live, you might have access to crisis child care services. These facilities offer temporary care to children under 18 at no cost to the families, and they're designed to bridge the gap in extreme circumstances.
Sometimes, the change of plans isn't an emergency, but it's still an unforeseen complication in your child care situation. A sick child, for example, likely won't be able to attend a child care setting in order to keep the other children from catching it. If you can't stay home with them, then you're going to have to come up with another solution.
Keep in touch with us.
Your best bet in finding Missouri family support is to keep it local. Here at Child Care Aware of Missouri, we have resource specialists who keep on top of any new updates or options that become available. Check back often to see if any child care spots have opened up. 
Tips for Building Your Own Child Care Support Network
Like we said in a previous section, asking around in the different communities you're part of can be a great way to start. Building connections with other parents can help make you aware of more of the resources out there for you.
Getting you and your child involved in different activities can also help with this. Join a playgroup or explore their interests (and your own)! They say it takes a village, and that's still true in this day and age. Fostering connections between you and other parents and community stakeholders can make relying on a child care support network a lot easier.
If your child attends a program, the teachers or staff can be great resources, too. They're professionals in this very complicated field. As such, they might be able to point you in helpful directions for any support you might need to make sure your child starts off on the right foot. 
While you're contacting professionals, consider reaching out to us here at Child Care Aware of Missouri. We're here to connect you with the resources you need, and we'd be happy to address any questions or concerns you have. Just let us know!
Find Your Own Missouri Family Support
Now that you've made it to the end of this piece, you should have some solid, actionable steps to take if you've been struggling to find the right child care for your family. Our child care support network can help you out. With our help, you should be able to connect with the resources you need. 
The first 2,000 days of early childhood are crucial to setting them up for success in the future. Here at Child Care Aware of Missouri, our goal is to make sure families in the Show Me State can find the right help to make that possible. You can find more information about what kinds of resources we can connect you with on our website, and don't hesitate to reach out if you have any questions.
https://mochildcareaware.org/wp-content/uploads/2020/06/Child-Care-Aware-Logo-web.png
0
0
admin
https://mochildcareaware.org/wp-content/uploads/2020/06/Child-Care-Aware-Logo-web.png
admin
2023-01-24 15:31:46
2023-01-24 15:31:46
Finding Missouri Family Support in Tough Situations