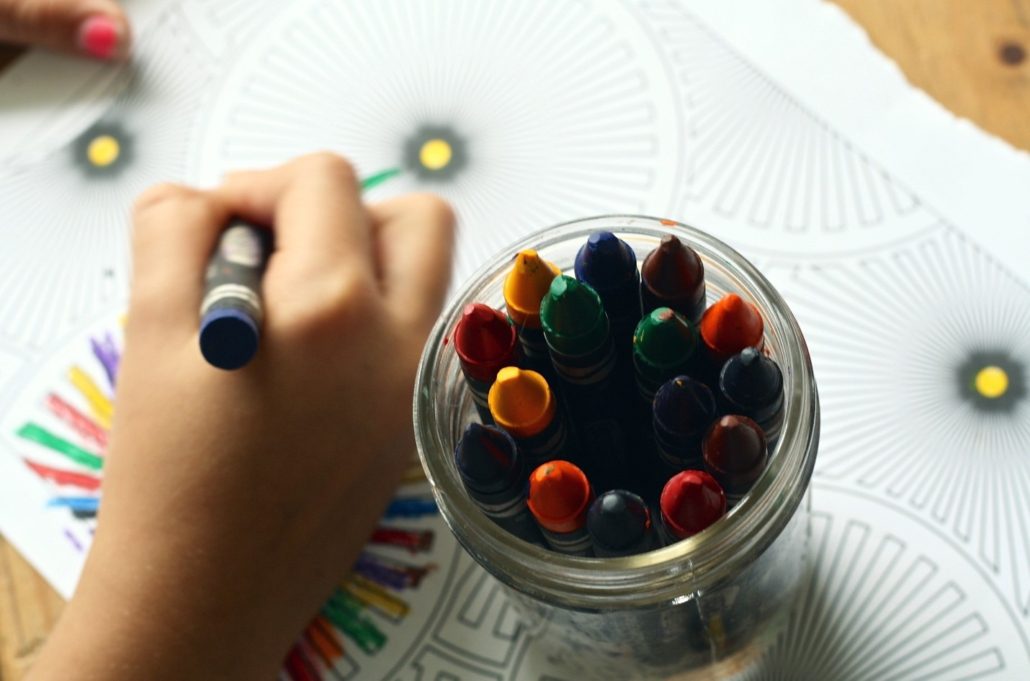 Are you a family trying to locate reputable daycares in Columbia, MO?  Has researching childcare in Columbia, MO been challenging and difficult to navigate?
Oftentimes, when considering sending children to school, most families forget to consider all the moving parts that go into enrolling your child.  These moving parts can include locating financial assistance, completing applications, and determining what you should ask and look for when interviewing a childcare in Columbia, MO.
Today, we're going to discuss how to start researching daycares in Columbia, MO and what families should look for when making their decision. Keep in mind that this is just a general overview – each family's needs will be different.
We recommend you use these tips as a starting point and then tailor them specifically to your own situation.
How to Begin Researching Daycares in Columbia, MO
The best way to start researching daycares is by compiling a list of all the options in your area.
You can do this online or by asking friends and family for recommendations.
Once you have a list of potential daycares, take the time to call and visit each one and ask questions about their curriculum, philosophy, security measures, etc. in addition to any other questions you may feel are pertinent to making your decision in choosing a childcare in Columbia, MO.
The First Things to Look for When Choosing a Daycare in Columbia, MO
There are several things' families should look for when choosing daycare:
The location – Are the daycares in Columbia, MO close enough that it is easy for you to drop off and pick up your child?
The hours of operation – Does the childcare in Columbia, MO offer extended hours that would work with your schedule?
Cost – Does the daycare fit into your budget? Do they offer other options for payment, such as subsidy assistance?
Curriculum – What type of activities does the childcare center provide? Is the curriculum developmentally appropriate for your child's age group?
Safety measures – Is there a security system in place to make sure your child is always safe? Are there any policies or procedures in place to ensure that potential threats like fire and weather are addressed promptly?
Cleanliness – Is the facility clean and well maintained? Do staff members practice proper hygiene when caring for children?
Staff qualifications – What kind of qualifications do the staff members have? Do they have experience working with children and are they CPR certified?
Making the right choice for your family when choosing a daycare for your family is an important decision, so take your time and think over each daycare center's answers to all your questions carefully.
Utilizing the Child Care Aware of Missouri Provider Database
Instead of turning to Google, try the Child Care Aware of Missouri provider database, where you will be able to locate childcare in Columbia, MO, as well as any other location in the state!
Starting with Child Care Aware means know from the start which daycares in Columbia, MO are licensed, which accept subsidy programs or other forms of tuition assistance, what types of continuing education the childcare educators have received, and much, much more.
You can submit a form that asks specifics about the childcare in Columbia, MO you're trying to locate, your family information, and other pertinent pieces of information so that the team at Child Care Aware of Missouri can contact you with the best matched daycares in Columbia, MO for your family.
Having this amount of information at your fingertips takes a lot of the guesswork out of deciding between childcare in Columbia, MO, as you will be able to automatically remove programs which do not fit your needs.
Questions to Include When Interviewing Daycare Facilities
Daycare facilities are responsible for providing safe and caring environments for our children to learn, play, and grow, so it's obvious why families want to find a daycare facility which aligns to their own parenting style and their child's learning style.
Asking the right questions when researching childcare in Columbia, MO can help ensure that you choose a reputable facility with qualified and experienced staff.   Daycare providers should be able to provide information about their accreditations and certifications, safety records, curriculum standards, staff qualifications and more.
When interviewing potential daycares in Columbia, MO for your family, it's important to have a list of questions prepared ahead of time, we've briefly touched on the most important questions, but here we will expand on our top three points to ask any childcare you're considering sending your family to.
What Level of Education Does the Staff Possess?
Daycares in Columbia, MO should employ certified childcare professionals who have been trained in CPR, early childhood education, and behavior management techniques. Look for daycare centers that have their employees take continuing education classes to stay on top of new methods and regulations.
What Safety Protocols Does the Daycare Have in Place?
Next, find out what safety procedures are in place at the childcare in Columbia, MO. Ask about security measures such as video surveillance systems or locked doors/gates and whether the facility has an evacuation plan in place.  Also, be sure to ask them about pickup and drop-off regulations and if you're allowed to walk your child to and from their classroom.
What is the Childcare's Philosophy on Early Childhood Education?
Ask about the daycare center's philosophy of care. Daycares should provide a stimulating and educational environment that is tailored to each child's individual needs. Make sure to get a sense of how much time your child will be spending outdoors and what types of activities they'll be engaging in throughout their day at the daycare facility.
Here are some additional key questions may choose to ask when considering daycares in Columbia, MO:
Is there a secure way to enter and exit the facility?
Are children always supervised?
What is the staff turnover rate?
What type of curriculum or activities do you offer?
What measures do you have in place to prevent bullying, aggression, and other disruptive behavior?
How often is the facility inspected for safety standards?
Do parents receive regular updates on their child's progress or activities throughout the day?
Take Advantage of Visiting the Daycares in Columbia, MO in Person
After making your initial phone calls and have narrowed down your list, the next step is to arrange visits to potential daycares in Columbia, MO so you can get a firsthand experience of how they operate daily.
Schedule some time with staff to discuss the daily schedule, get to know the teachers and ask any additional questions you may have.
During your visit, observe how the staff interacts with the children and how they handle potential disciplinary issues or safety concerns. It's important to find a daycare facility that meets all your family's needs–from providing a safe and secure environment to encouraging creative growth in young minds.
Making sure your children are safe and well-cared for is essential, and these questions and guidance can help ensure that you find a reputable daycare provider in Columbia, MO who meets your family's needs.
What Happens After You Choose a Daycare in Columbia, MO for Your Family
Now that you have selected the perfect childcare in Columbia, MO for your child, the enrollment process begins.
In most cases, you will need to provide some basic information such as your contact information, the name and date of birth of your child, and your insurance information to begin the process. You may also be required to submit a copy of your child's immunization records.
Once your child is enrolled, you will likely be given a tour of the daycare center and meet with the staff. This is a great opportunity to ask any questions you may have about the daycare center. Be sure to establish a routine for drop-off and pick-up times and notify the staff if there are any changes.
How to Obtain Financial Assistance for Daycares in Columbia, MO
Families in Columbia, Missouri who are looking for financial assistance to help pay for daycare services have many options available to them.
One option is Child Care Aware of Missouri. This organization can help families understand their options and provide guidance in obtaining financial assistance.
Child Care Aware of Missouri offers a variety of services to support families with the cost of child care such as locating resources, offering referrals, and providing education about payment options.
Through our website, families can easily access information about what financial assistance programs are available in the area as well as how to apply for them. Additionally, Child Care Aware of Missouri offers information on how to contact local daycare providers and even provide an advocate that provides one-on-one support to families seeking aid.
We also maintain several resource libraries which offer detailed information on all aspects of child care including topics such as selecting quality care, understanding licensure requirements, learning about emergency preparedness regulations and much more, in case you require further information after finishing this article.
To access these helpful resources from Child Care Aware of Missouri or take advantage of any other service they may offer families living in Columbia MO seeking financial assistance for daycare should visit their website or call the toll-free number listed on the site.
After becoming a member, they will get access to a wide range of resources that can help make it easier to find appropriate daycare while ensuring their children receive the best possible care at an affordable rate.
Preparing Your Child to Start at a Daycare in Columbia, MO
When preparing your child for starting at a daycare in Columbia, MO, there are several steps that should be taken to ensure a successful transition.
Your child's first day at their childcare in Columbia, MO will be an exciting one!
Be sure to discuss what to expect with your child and prepare them for the new experience.   Start by discussing the basics of what will happen at daycare and what they can expect.
Explain who they will meet and how they might feel when away from home. Make sure they understand that you will come back soon, and they will still be safe and loved.
Depending on the age of your child, they may need a few days to adjust. Daycares in Columbia, MO are typically very flexible and accommodating when it comes to helping children transition into their new environment.
Be sure to introduce the idea of a routine. Explain that each day has specific activities that happen such as naps, meals, outdoor time, playtime and more.
This helps children understand expectations and boundaries within their environment as well as giving them something familiar to look forward to in this new situation. Additionally, find out if the childcare in Columbia, MO has a dress code so your child knows which type of clothing they need.
As part of introducing your child to the daycare environment, try visiting with them together prior to their first day there.
If possible, take them on a tour of the daycares in Columbia, MO including the classrooms and playgrounds so that they become familiar with their surroundings in advance of attending regularly on their own. You may even be able to meet some of their future classmates or teachers who can help make the transition smoother and easier for your little one.
Before sending your child off on their first day at their childcare in Columbia, MO, make sure all necessary documents have been filled out such as enrollment forms or health records etcetera – this will streamline any enrollment process when you arrive onsite that morning or afternoon! Also, ensure that both parents' contact information is given (or whoever is responsible for picking up), as well as any emergency contacts should something happen while away from home (i.e., allergies).
Lastly but importantly, give plenty of hugs before dropping off! This helps create physical closeness for your kiddo to feel secure despite being separated from mommy or daddy for extended periods during the workday/school week – plus it shows them how much love there always is from parent figures no matter where life takes us!
https://mochildcareaware.org/wp-content/uploads/2020/06/Child-Care-Aware-Logo-web.png
0
0
admin
https://mochildcareaware.org/wp-content/uploads/2020/06/Child-Care-Aware-Logo-web.png
admin
2022-11-29 11:37:26
2022-11-29 11:37:26
Finding Daycares in Columbia, MO for Your Family