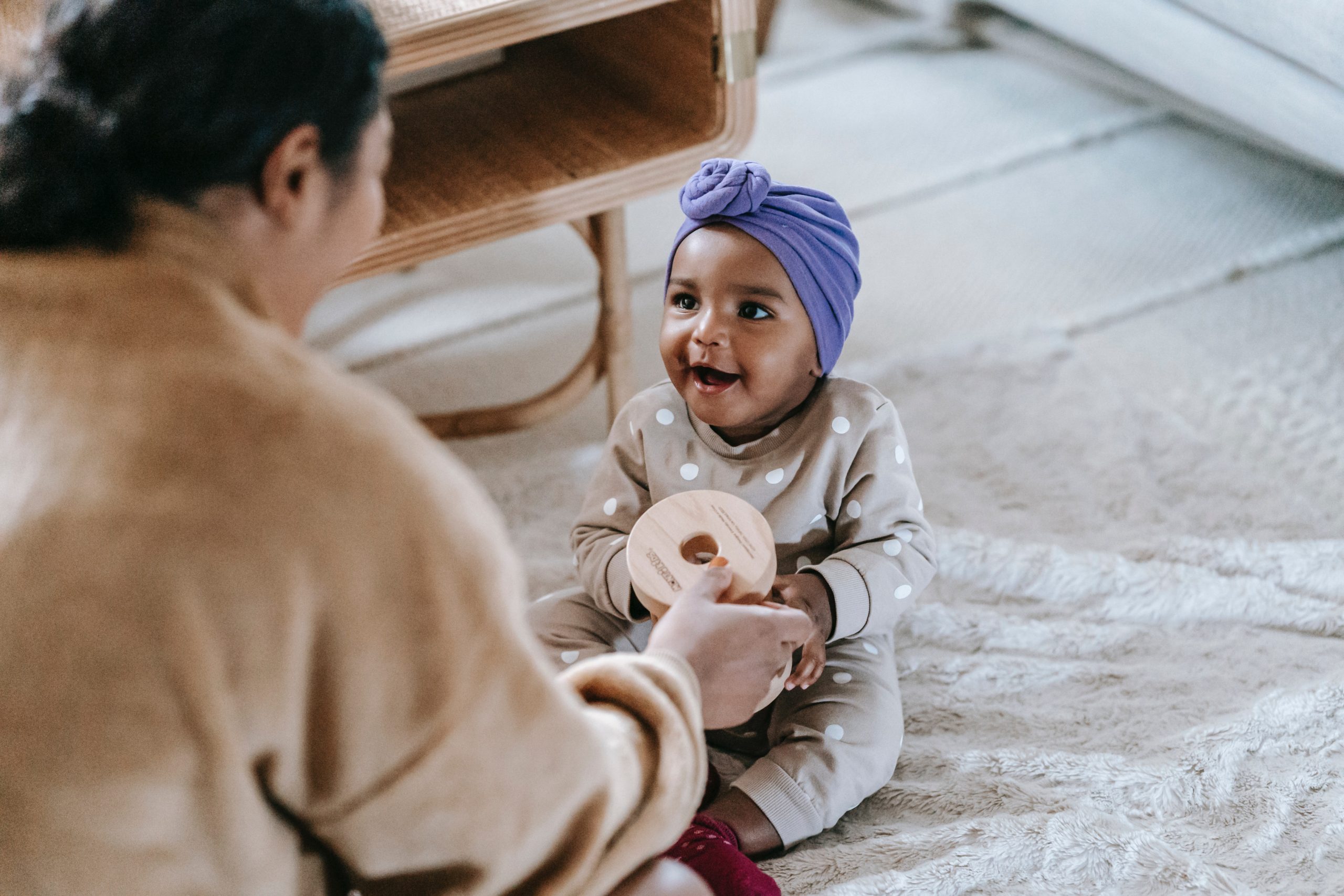 It's no secret that affordable, quality child care can be hard to come by in the U.S. The facilities are often understaffed and overworked, and the costs can be difficult for families to keep up with. In spite of all this, many compassionate professionals feel drawn to the early child development and care industry. Whether they've always liked kids and just want to tap into those skills or they are ready to take on a new challenge, there's plenty of opportunity in this field.
To get into the early child development and care space, there are certain steps you need to take. It's a career path that requires specialized training, so you'll need to complete some kind of program to prepare you for that. Some people decide to get bachelor's or even master's degrees in early child development and care or related fields. Others can't spend the time and money to get a degree. 
If you're in that second boat but would still like to start a career in child care, there are options for you. Earning a certificate in child care and education can open up that world to you in a much more attainable timeframe. Below, we've explained a little more about what that process looks like. Then, we'll take you through the different ways you can put that certificate in child care and education to good use.
How to Get a Certificate in Child Care and Education
Earning this kind of certificate is an essential first step in pursuing a career in early child development and care. Many schools offer programs to earn these types of certificates. To find one, you'll need to do some searching in your area. You might also have some luck finding an online option if the in-person courses around you are few and far between. These programs will also include an internship component. It's a great way to gain some experience in this line of work while still learning the fundamentals. 
Careers in Early Child Development and Care
So, now that you know how to earn a certificate in child care and education, you're ready to find the right career utilizing that training. The next step is exploring all your different options in this field. We'll start you out with some information on a bunch of potential roles within this sphere. Then, you can go out and do your own research. The following list should help you find the right niche within the early child development and care space. 
Preschool Teacher
Let's start with the obvious. Many people get a certificate in child care and education to teach in a preschool setting. However, this might not always qualify you for the role. Some preschools require their teachers to have associate or bachelor's degrees. This isn't the case in all schools, but if you really have your heart set on being a preschool teacher, a certificate in child care and education might not be your first choice. See if you can find any information about the requirements in your state before making a decision. 
However, this kind of certificate plus some experience in early child development and care can take you a long way. To get a bit of a better idea about what being a preschool teacher is like, let's look at some of the different preschool environments you might want to work in.
Montessori Schools
While most preschools aren't as structured as, say, a high school class (you won't see many 3 year olds sitting quietly doing their math homework), this type of preschool is even looser than most. It prioritizes the child's individual desires. The goal is to let the child lead — they're allowed to decide what they'd like to do, and there's little formal instruction. Teachers will literally and figuratively follow their students and try to support them that way.
The Montessori method is very popular, but it's also not for everyone. Some people won't thrive in that kind of unstructured environment. If that sounds like you, you should probably look into a different kind of early child development and care career.  
You will also need more training than just a certificate in child care and education to work in this kind of environment. To provide a true Montessori education, you'll need to be well versed in the ins and outs of that whole philosophy. That's where the extra training comes in. We singled out Montessori schools because it's one of the most popular preschool philosophies, but there are other methods out there, too. Do some reading into the different mindsets toward early child development and care, and then you can pick the one that speaks the most to you.
If you strongly believe in this manner of educating youngsters, then it's definitely worth a little more reading — plenty of people have written about the theory over the years. If this doesn't sound up your alley, though, don't worry. Keep reading for more places you can utilize your certificate in child care and education.
Religious Schools
Your comfort level with this sort of school will likely depend on your personal relationship with religion. The actual religious component of the curriculum will vary from preschool to preschool. Some include a lot of instruction about the particular views of the school, while others hardly mention it. 
Public and Private Schools
Obviously the above types of preschool programs can fit into either of these categories, so this might seem somewhat redundant. However, we wanted to talk about the differences between them in their own section.
Teachers at public preschools need to meet certain requirements set at the state level, while private preschool teachers are not held to those same standards. That's probably the main thing you need to think about when pursuing a certificate in child care and education. There are other big differences for parents between these two categories (namely cost), but that's not all that relevant here. 
Both public and private preschools can be good environments for those interested in working in early child development and care. You just need to make sure you have the right qualifications for the job.
Teaching Assistant
This sort of position is often more attainable for those without a degree in early child development and care. As a teaching assistant, you'll be there as support for the main preschool teacher, who likely has some sort of degree in early child development and care or a related field. You'd likely help manage the classroom, but you'd also probably be needed to work with kids who require a little extra support for whatever reason.
Child Care Worker
Most people with a certificate in child care and education will opt for this sort of a job. It's a wider age range than what a preschool covers, so if you'd rather care for kids younger than 3 years old, a child care worker job could be perfect for you. The designation "child care worker" covers a lot of different roles in a lot of different environments, so you'll need to sift through your options carefully. Read on for some of the most common places child care workers are needed.
Family Child Care Homes
Most of us would balk at the idea of letting a bunch of kids into our homes and being tasked with their care, but other people find it a rewarding profession. One way to get involved in early child development and care is to open your home.
Keep in mind, though, that just because the care takes place in your home doesn't mean there's no oversight. States keep a close eye on home child care facilities and have very specific requirements they have to meet. A state inspector will periodically check up on your home child care business to make sure everything's going according to their guidelines.
Child Care Centers
A setting like this is going to be much bigger than an operation run out of your home. Child care centers typically have a larger staff, a larger building, and a larger amount of children to take care of. The kids are usually divided up into rooms by age, and child care workers are often assigned to one group. So, for example, the child care center might have kids from newborns to 5 years old, but you might only work in the infant room.
Head Start and Early Head Start
You've probably heard of these before. They're government-funded programs that include preschool and child care for low-income families, but their services go far beyond that. Getting parents involved is an important part of this program. Early Head Start is for children under age 3, and Head Start is for children ages 3 to 5.
Vacation and Summer Child Care Programs
Since our focus is on early child development and care, we won't spend too much time on these. They're mostly meant for school-age children. However, some places will also have options for younger kids, too. 
This kind of seasonal work might complement other ways you use your certificate in child care and education. Or, it might be the only thing you do with early child development and care, and you work in a different field for the rest of the year. The activities and duties here are much the same as they are in other child care programs. The difference is just the time of year.
Care in the Family's Home
You as the child care worker would go to the child's home and care for them there. This type of child care work is not regulated, so you might not even need a certificate in child care and education to start this sort of job. However, the parents you work for will likely want to know that you're a competent caregiver, so it won't hurt. 
Tutor
Now we're getting into the less well-known areas of the early child development and care industry. Most people probably associate tutors with older students having trouble with their geometry homework, but preschool-aged children can absolutely benefit from tutors, too. 
Early childhood tutors are mostly focused on getting their students ready for kindergarten. They work to teach those important skills on an individual basis, and they track their students' progress. This could be a good option for you and your certificate in child care and education if you prefer working with individual students rather than running a whole classroom. It might also be a good supplement to other forms of work.
Personal Care Aide
Again, this career being in the early child development and care space might come as a surprise. Most personal care aides assist the elderly, but some children with special needs also require this kind of assistance. A certificate in child care and education might be enough qualification to jump into this career. 
As a personal care aide, you'd be helping take care of a child's basic needs. When their parents are busy or too overwhelmed to handle it themselves, you've got them covered. The goal is often to get the family ready to join a more formal education setting. If you'd like to work one-on-one with kids that need some extra care, this could be a great career option for you.
There are so many opportunities in the early child development and care field.
The need for child care is not going away any time soon, so if you're interested in one or more of the niches we've listed here, go ahead and jump in. Once you've earned a degree or a certificate in child care and education, you'll have plenty of options in this space. 
If you'd rather work with kids one-on-one, then becoming a tutor, personal care aide, or even a teaching assistant can bring you opportunities for that kind of work. If you'd rather work with a large group, however, managing a classroom as a preschool teacher or a child care worker could be right up your alley. Consider the age range you'd be most comfortable working with, and also read up on the different types of preschool education methods to find one that speaks to you.
Think it through, do some more research, see what the regulations and requirements are like in your area, and then dive right in. There are a lot of great resources out there to help you get started.
https://mochildcareaware.org/wp-content/uploads/2020/06/Child-Care-Aware-Logo-web.png
0
0
admin
https://mochildcareaware.org/wp-content/uploads/2020/06/Child-Care-Aware-Logo-web.png
admin
2021-07-22 14:24:23
2021-08-25 10:20:18
Careers in Early Child Development and Care