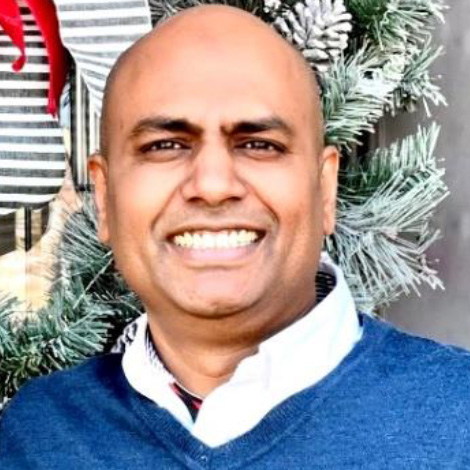 Raja Mikkili
Raja is a technology leader with focus in cybersecurity and cloud technologies. He currently serves as the executive director and head of technology & security for Arcutis Biotherapeutics. During his career, he had the opportunity to work across different industries such as pharmaceuticals, aerospace & defense, construction, private equity. As a person who believes in knowledge and empowerment as the key to personal success, growth, and individual development, he is thrilled to be part of the Child Care Aware® of Missouri board and is committed to supporting the organization's mission.
Raja holds a Master of Science degree in electrical & computer engineering from the Southern Illinois University in Edwardsville. A member of ISACA and IAPP organizations, he continues to
engage in professional development activities and is an ISACA Certified Information Security Manager. As a resident of St. Louis, MO for the past 20 years, he enjoys spending time with his family. He loves spicy food, enjoys motorcycle riding, travelling, and hiking.
Contact Info
Child Care Aware® of Missouri
955 Executive Parkway Drive, Suite 106
St. Louis, MO 63141
Phone: 800-200-9017
Fax: 314-754-0330
TTY: Dial 711 or 800-735-2966 if you are deaf or hearing impaired for MO Relay TTY Services
A member of