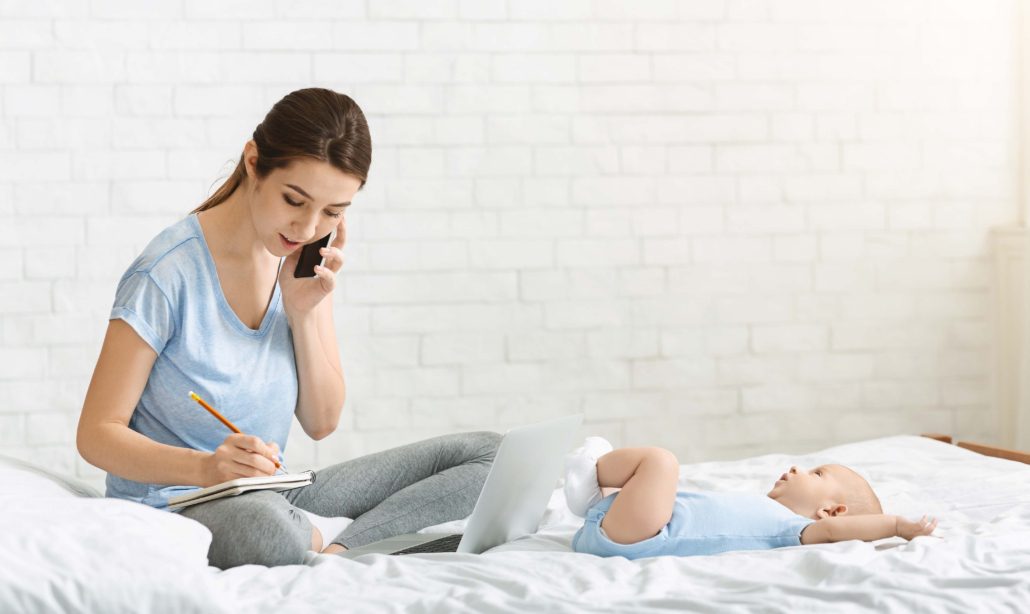 The decision to enroll your child in daycare is often one fraught with questions, uncertainty, and second-guesses.  Especially for first-time parents, leaving your child under the care of someone else can be one of the most nerve-wracking decisions you will ever make. When it comes to entrusting a team of people you do not know to care for your child, knowing what questions to ask a daycare provider is critical to ensuring your own peace of mind.  That is why so many people schedule daycare interviews, where they can see the facility, meet the teachers, and get a feel for the underlying principles of the facility. 
You want to find a suitable childcare establishment that closely aligns with your parenting philosophies and discipline approaches, not only to ease your own stress but so that the chosen daycare facility will feel like a home away from home for your child. 
A List of Questions for Daycare Providers to Help Alleviate Parental Concerns 
This list is geared to help parents and caregivers overcome the fear of their child enrolling in daycare and instead help them to allow this new chapter in their child's life to be a fun, exciting, and, most importantly, safe transition.  
Asking these questions during your childcare center interview will help alleviate your concerns regarding the staff, teachers, instructors, and anyone else who may be encountering your child on a day-to-day basis. 
After reading this article, you should understand what questions to ask a daycare provider, how to pose the questions and how to follow those questions up to ensure you're getting the most valuable feedback from daycare interview questions possible.  
Questions to Ask Daycare Providers Part 1: Education and Training 
One of the first questions you should always pose to any child care facility is what certification and background checks have been performed on the staff, and what education has the child care educator received?
Additional questions to ask daycare providers regarding education and the training of child care staff include: 
Does the child care educator have special training or credentials?


Does the child care facility employ care providers specializing in any field, such as working with preschoolers or infant and toddler development?

What education and experience do the child care educators have?


Are all child care providers required to have a CDA?  An associate degree? Any other type of post-high school training?

What yearly training do child care educators receive?


Does the child care center require their staff to maintain their certifications and stay up to date and in good standing with the state?

Does the child care educator have CPR/First Aid certifications?


Are all staff required to hold a CPR/First Aid certification from an accredited body such as the American Heart Association?
Understanding the level of training that the child care education staff at your chosen child care facility has received is essential since it lets you know if those educators are keeping up with the most up-to-date information, standards, and education best practices, resulting in the best experience for your child.
Questions to Ask Daycare Providers Part 2: Health and Safety 
During your interview, it can be challenging to remember all the questions to ask a daycare provider, especially regarding health and safety. 
Many parents may not even be aware of many facets a childcare center's health and safety protocols must include.  
We recommend you utilize the complete list of questions to ask a daycare provider we have on our website, print it out, and bring it with you.  
Some of the top daycare interview questions regarding health and safety include: 
During an emergency, what plans are in place?  How will I be reunified with my child?


A thought no parent ever wants to have – but a question interview question worth asking, nonetheless.  What is the child care center's plan to reunite children with their families in a catastrophic emergency?

What is the program's policy on administering medication?


Is a registered nurse on staff to ensure proper medication dosing?  If not, who will oversee ensuring your child receives their medication in an appropriate and timely manner?

Is the adult-to-child ratio appropriate for the number of ages of children in your care?


The Department of Health and Senior Services determines the allowed capacity according to the physical space of the facility and the qualifications of the director, but centers must still maintain certain required staff-to-child ratios:
1:4 for kids from birth to 2 years old (with no more than eight kids)
1:8 for 2-year-olds (and no more than 16 total), 1:10 for 3- to 5-year-olds (with no cap on group size)
1:16 kids ages 5 and older (with no maximum group size).
Mixed-age groups must comply with more specific ratios, which may be found on the state's official licensing rules for child care centers.

Are the children's hands washed before and/or after meal time, using the restroom, playing outside, messy play, etc.?


What regular everyday cleanliness protocols do they have in place for the children?

What is the program's sick child policy?


An important question to ask a childcare provider. You will want to see if you will be responsible for paying your child's daycare fees if they are called out sick, as well as what constitutes a sick day.

Are children ever taken off-site?  How and when would I be notified?  How are children transported?


If your child is ever taken off-site, you should ensure that your child care provider is giving you ample notice and giving you the option to opt out of the trip.  Some daycares will take smaller trips during the week, especially in an urban environment.  Be sure to ask about what constitutes an "off-site" trip, and if parents are notified during your daycare interview questions. 

What meals and snacks are provided?  Are they included in the Fee?


Does the child care facility provide snacks or lunches?  If so, is there an option to pack a lunch from home?  Is there an option to select from different meal choices?  

Are meals provided for children with dietary restrictions or allergies?


Are the same snacks and meals provided to students if they have an allergy, such as a peanut allergy?  Do they keep the facility safe from cross-contamination?

Is there a special space to breastfeed?


For newer parents with smaller children, or those who have chosen to continue to breastfeed their child for a more extended period, a good question to ask a daycare provider is if they have any special facilities where you can come in and feel comfortable breastfeeding your child.   

Are infants always laid on their back to sleep? What other safe sleep policies do you have?


Ensuring your daycare facility has healthy child sleep hygiene practices is of the utmost importance.  If you are enrolling an infant or newborn in a childcare facility, ensure this is one of your daycare interview questions. 

Has the child care educator been screened for child abuse and neglect?


This daycare interview question and its answer should go without saying, but it is still something you should ask during your daycare interview process. You should also check to see the status of the daycare facilities licensure as this will help you answer this question. 
Questions to Ask Daycare Providers Part 3: Relationships and Interactions
When sending your child to a daycare provider, it's vital to ask daycare interview questions to determine if the facility aligns with your parenting values and philosophies.  
To ascertain if the facility will be a good fit for your own unique parenting style, a few questions to ask a daycare provider are: 
How do caregivers handle discipline or behavioral problems? For instance, how are biting, hitting, or bullying situations handled?


Making sure that the daycare provider you choose to send your child to also handles disciplinary situations like you and your family do is helpful for multiple reasons.  One of the biggest reasons for this is to ensure continuity in your child's care, so they are not becoming confused over what is acceptable and unacceptable behavior. Also, this will help ensure your child is comfortable with the disciplinary style of the child care center.  Make sure you do not skip over this daycare interview question.

How do caregivers communicate with families?


Should you check for letters in their school bag?  Will you receive texts? Emails?  It's always a good idea to include this as one of the questions to ask a daycare provider. 

How does the school show respect for the home values and culture of each family?


The United States is a melting pot, and Missouri is no different than the rest of the country. This is a daycare interview question you should not overlook, as your child care facility being supportive and respectful of everyone's culture and upbringing is of the utmost importance. 

How are children comforted when upset?


Making sure there is a shoulder for your child to cry on when needed, and that there is an air of comfortability and understanding on the end of the child care staff is incredibly important for your child's emotional well-being. 
Questions to Ask Daycare Providers Part 4: Activities and Experiences
Much like the other sections of this guide, questions regarding activities and experiences at the child care facility primarily ensure that the facility's guidelines align with your parenting style as closely as possible.  
What is a typical day like?


How are the days structured? What types of learning activities are focused on? Is there nap time? If so, at what time? So on and so forth. You want to find a daycare that doesn't stray too far from the current daily regimen you implement at home.

How much time do children get to play outside?

Outside time is important to child development.  Ensure that the child care facility that you're interviewing prioritizes children getting outdoors. 

How much screen time is typical each day?


Every family has a slightly different approach to screentime, but in the context of school, screentime should be learning-oriented and not used as a replacement for quality child care educators. 

How are toys, materials and activities chosen and planned for?


How do they rotate the learning and play times?  Do they include fun in the curriculum?  How do they make it fair so that all children are included and get a fair chance to try things?
Questions to Ask Daycare Providers Part 5: General Daycare Interview Questions
We have already discussed many questions directly relating to your child and their care at the daycare facility.  The questions in this section should likely be asked before to deciding to continue with your daycare interview or not, as these questions have to do with access to your child, payments, waitlists, and classroom setups. 
Some of the top general questions you may want to ask during your interview process are as follows: 
Is there an opening at the time I will need it?  Is there a waitlist for the care in the future?


One of the first daycare interview questions you should ask. If you need to get your child into a daycare facility in a week, it will not help to fall in love with a childcare facility that is on a 3-month waitlist when you're ready to enroll. Get this question out of the way before moving down the list. 

Does the program have written policies for discipline, payment, and attendance?


Most child care facilities will have some type of formal policy regarding discipline, payment, and attendance.  You should ask for a copy of all these policies and familiarize yourself with them so you can add gray areas to your daycare interview questions.

If split into classrooms, which group would my child be in?


Also, why that decision would be made. Are children split by age, level of development, or some other factor? 

Can I visit my child at any time?


This question is especially critical for nursing mothers. Asking if you can visit your child at any time during their time at the facility is crucial. If they tell you that you may not, you should follow up with a daycare interview question that probes into the "why" of that rule. 

Does the program provide daily reports?


If not daily, weekly, or monthly reports?  The question you want to ask the daycare provider is how you will be updated on your child's progress, anything they may need additional help with, or any behavioral issues that are being noticed. 

Does the program have live video feeds or a security system?


The decision to enroll your child in daycare is one often fraught with questions and uncertainty. In this article we give you a complete list of questions to ask a daycare provider to find a suitable childcare establishment that closely aligns with your parenting philosophies.
Finalizing Your Daycare Interview Question List 
You can take this list of questions to ask daycare providers and make it your own. 
If something on this list doesn't seem a good fit for your unique family situation, please change it, remove it, and/or add your own individual daycare interview questions.
When interviewing a daycare facility that you're considering enrolling your child in, remember that you cannot ask too many questions. The daycare facility manager and teachers should be understanding of this and be happy to ask any and all daycare interview questions you may pose.   
Entering your child into a daycare program can be a difficult undertaking for any parent.  At Child Care Aware of Missouri, we're here to help families every step along the way.  For more information, please contact us at any time or visit our website for more information on preparing for your daycare interview. 
https://mochildcareaware.org/wp-content/uploads/2020/06/Child-Care-Aware-Logo-web.png
0
0
admin
https://mochildcareaware.org/wp-content/uploads/2020/06/Child-Care-Aware-Logo-web.png
admin
2022-06-16 11:27:15
2022-06-16 11:27:15
Questions to Ask a Daycare Provider Before Deciding on Where to Enroll Your Child