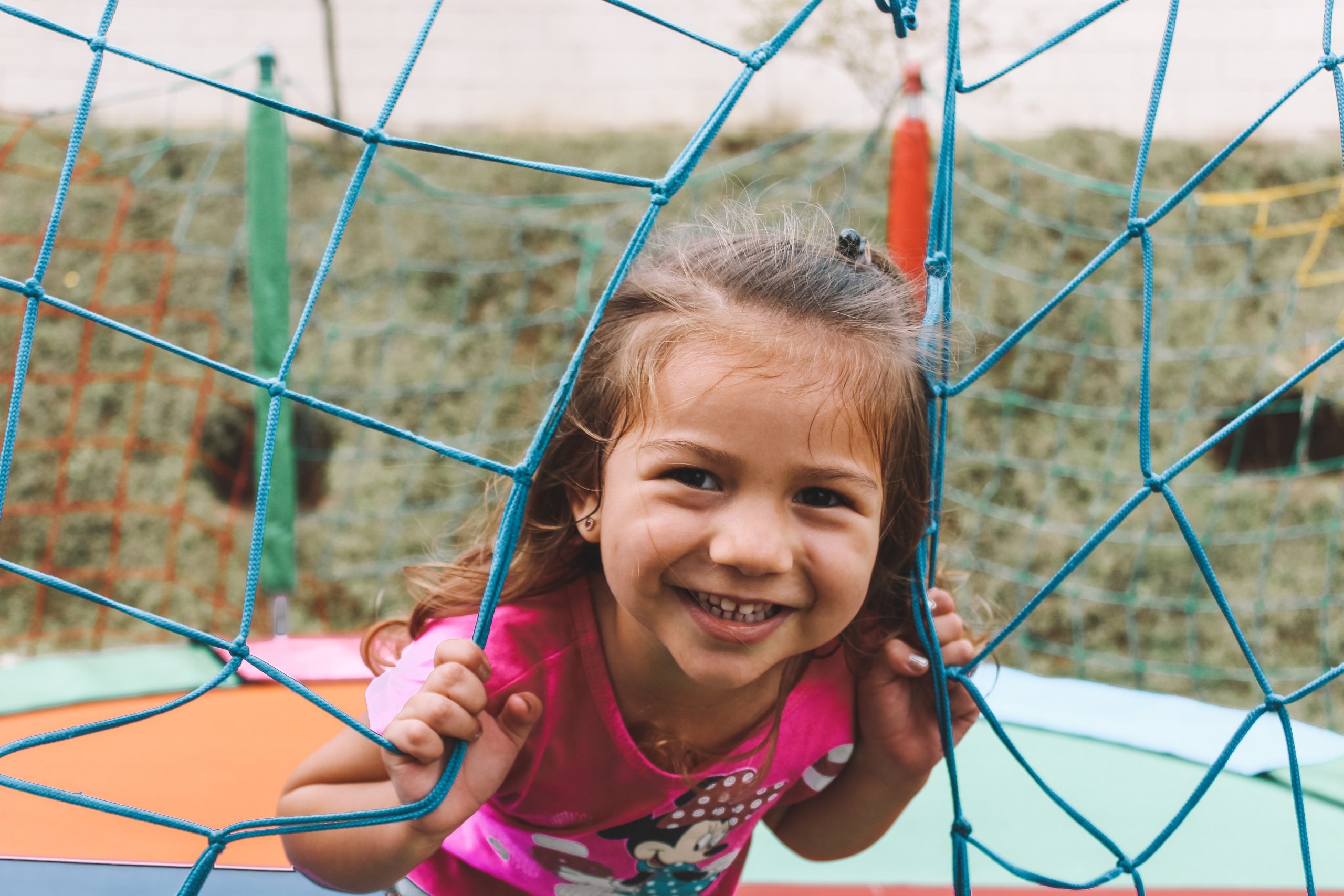 If you've heard there's a program in Missouri that promotes healthy physical activity in child care settings, then you're probably thinking of MOve Smart. Curious readers have found themselves in the right place — we're here to take you through all aspects of the program, from child care professional training to earning the distinction for your child care facility.
We're going to spend a lot of this piece exploring why physical activity is an important aspect of early childhood care, and that's because MOve Smart is all about promoting those youngest kids getting active. If you don't believe that's a worthwhile goal, then you're not going to care one way or the other about MOve Smart and its associated child care professional training. We'll go through the specifics of the program first for anybody who doesn't need to be convinced of its importance, and then we'll move into explaining more of the rationale behind those guidelines. 
In one of the last sections, we're going to debunk several of the common myths surrounding physical activity for kids under 5. Lots of adults are only thinking about it as exercise through their own lens, and they might fail to consider some important details of children's specific needs in this department. 
Before we get into that, we've got to make sure everyone's on the same page. So, let's get some basic information out of the way.
What is MOve Smart?
Like we said at the top, MOve Smart is a program in the state of Missouri that aims to help child care workers get kids active in age-appropriate ways. There are two pieces to this. Individual instructors can take the MOve Smart child care professional training, but child care facilities can also earn MOve Smart recognition. There's a core level recognition as well as an advanced one. Here are the criteria for each:
Core Level Criteria
A written activity policy communicated to staff and parents

At least 60 minutes of unstructured physical activity built in to toddlers' and preschoolers' daily schedules

At least 30 minutes of physical activity led by the teacher for toddlers and preschoolers each day

Staff modeling and promoting active play

All staff completing the MOve Smart child care professional training

Never withholding physical activity as a punishment
Advanced Level Criteria
Having an indoor play space that allows for moderate to vigorous physical activity

Having an outdoor play space for active play

Structured physical activity is regularly integrated into learning activities at least twice per day

Children under 2 years old are allowed no screen time, and older children are allowed no more than 30 minutes per week of screen time for educational or physical activity purposes

Except for naps and meals, children are not sedentary for longer than 30 minutes at a time throughout the day

Area includes visual materials that promote physical activity, like books, posters, or pictures
Who can receive MOve Smart recognition?
The MOve Smart Child Care program is open to all early care and education facilities in the state of Missouri, as it's awarded by the Missouri Department of Health and Senior Services. That includes traditional child care centers as well as family child care homes and group homes. Head Start sites, which are branches of a federal early childhood program, are also eligible to pursue MOve Smart recognition.
Again, it bears repeating that the recognition and the child care professional training of the same name are by no means the same thing. Anyone can complete the child care professional training on the state's website. It's an hour-long, online course. 
What are the benefits of receiving MOve Smart recognition? 
There's more than just the satisfaction of knowing the children in your care are getting the right level of activity and kinds of movement to promote their health. One of the next biggest rewards is that your facility will be listed on the DHSS website, and your status as a MOve Smart-recognized program will be included in the Child Care Aware provider search and Healthy Child Care newsletter. You'll be signaling to your current families as well as prospective ones that your facility is a great place for children to start off their physical activity journeys.
You'll also be able to promote your MOve Smart recognition on your own through using the logo on your website and any printed materials you might have made. The DHSS provides all of the recognized programs with a certificate of achievement, window cling, poster, and sample press release, so you'll be prepared to celebrate and advertise your new standing however you see fit.
How do you apply for MOve Smart recognition?
Now that you're sold on the benefits of this kind of recognition, you're ready to complete the associated child care professional training and/or apply for recognition. Here's the process for that application:
Decide if you want your facility to be recognized at the Core or Advanced level.

Send an email to

[email protected]

letting the department know you'd like to apply for the recognition. They can get you in touch with some support and resources that might help you along in your application process.

Go over the requirements and make any necessary alterations to your child care facility in order to meet those criteria. This includes making sure all staff members have completed the necessary child care professional training. 

Submit the application, including relevant documentation
That's it! You'll hear back about the goodies you receive with your recognition shortly. Do keep in mind that the recognition is only valid for one year at a time, so you'll have to renew annually with a self-assessment.
Why is physical activity important for young children?
There are all kinds of reasons why getting young children active will benefit them, both in the long run and more immediately. It's pretty apparent that physical activity positively impacts bone and muscle strength, flexibility, and blood pressure. Those bodily benefits almost go without saying. What might be more of a surprise to you are all the mental benefits that go along with them. Physical activity can help the brain think better as well as improve moods and sleep quality. These are all important aspects of a child's overall wellbeing, not to mention performance in school. A child care professional training on this subject will cover all these topics in more detail than we have space for here, if you're interested in learning more.
Some Common Misconceptions about Physical Activity for Young Children
Many of us are far more familiar with the rules and guidelines surrounding exercise for adults and maybe even for school aged kids. When it comes to physical activity needs for toddlers and even younger kids, though, there's usually a lot more confusion and uncertainty. Here are some of the more common misconceptions about physical activity for the youngest kids and the truth about what they need to thrive.
Myth: Continuous activity is always better than sporadic activity.
Since adults tend to block out a specific portion of their day or week for exercise, many people are under the impression that physical activity for just a few minutes at a time isn't worthwhile or is inferior to spending 30 minutes or more on movement. 
Fact: Physical activity should be built into a toddler's schedule throughout the day.
Young children don't have the attention span for "workouts" as adults are used to them. As is exemplified in the MOve Smart criteria, building in brief periods of activity throughout the day to add up to 30 or 60 minutes is a great way to get young kids moving. That way, their natural spurts of energy can be utilized and followed up with rest periods or instruction where they need to be still. 
Myth: How often children are active at very young ages doesn't really influence how active they are later in life.
When a child is jumping around with scarves or climbing on the playground, it's hard to imagine that those little activities are going to have much of an effect on how often they hit the gym when they're older. Many people think that kids will outgrow sedentary ways once they get to school or once they're able to workout in the ways we typically imagine. 
Fact: Attitudes toward and habits around physical activity start young and last a long time.
Those who start out with a sedentary lifestyle don't magically become active once they hit adulthood. Building those habits and mindsets starts at a very early age. According to the MOve Smart workbook, "Physical activity patterns develop in childhood and tend to last through adulthood." You'll learn more about this principle in relevant child care professional training.
Myth: Structured activity is better than unstructured play time.
Many adults are under the impression that in order for physical activity to be useful, an adult needs to lead it. Making sure kids do the "right" kind of activity is very important, and you need to have very specific child care professional training in order to lead the kids correctly.
Fact: Free, creative physical activity is vital to children's development.
While it's true that having structured ways to get active is an important aspect of a child's daily routine, it's not any more important than letting a child loose on a playground or with active toys where they can create their own activities. As you'll learn in the MOve Smart child care professional training, both elements should be built into each day's schedule.
While it's true that specific trainings can help teachers with ideas on the kinds of activities to lead, you don't need to be a physical education teacher in order to encourage and participate in healthy movement.
Myth: You don't need to be concerned about physical activity for infants — if they can't even crawl, why bother?
Infants seem to be the very definition of sedentary for many adults. They can't do anything by themselves, it seems, so why even waste a moment trying to build physical activity into their daily routines? They're definitely not going to be playing hopscotch or throwing a ball for quite some time. 
Fact: There are lots of ways to promote proper physical activity with infants.
Even infants can benefit from a focus on physical activity, and many good child care professional training courses will tell you this. They need supervised tummy time every day — you can start with 3 to 5 minutes and then increase from there. You can also encourage them to reach for toys. That may not sound like much, but for the littlest kids, that's as good as a trip to the gym. You should also be taking infants outside 2 to 3 times each day if possible, and you should try not to keep them confined in places like strollers and swings for more than 15 minutes at a time. 
MOve Smart child care professional training can help you shape a new generation of active kids.
Now that we've seen just how important regular physical activity is for children under 5, it should be a no-brainer to pursue MOve Smart recognition for your early childhood care facility. You can refer back to this piece during the process if you need any help along the way. We went over all the steps you need to take to achieve that recognition, and we've also covered why it's such a good idea on several fronts, if you need to do any convincing. 
Making sure the next generation has everything they need to succeed is the number one job of child care workers. Promoting appropriate physical activity at every step along the way is a vital part of that mission, and MOve Smart child care professional training can help you get there.
If you need any other child care resources, check out the rest of what we do here at Child Care Aware of Missouri. You can also reach out to us here if you need help with something you can't find. We're always happy to do our best to connect you with the best resources we can.
https://mochildcareaware.org/wp-content/uploads/2020/06/Child-Care-Aware-Logo-web.png
0
0
admin
https://mochildcareaware.org/wp-content/uploads/2020/06/Child-Care-Aware-Logo-web.png
admin
2022-02-15 09:27:31
2023-06-21 12:25:08
What is MOve Smart, and how can it benefit you as part of your child care professional training?