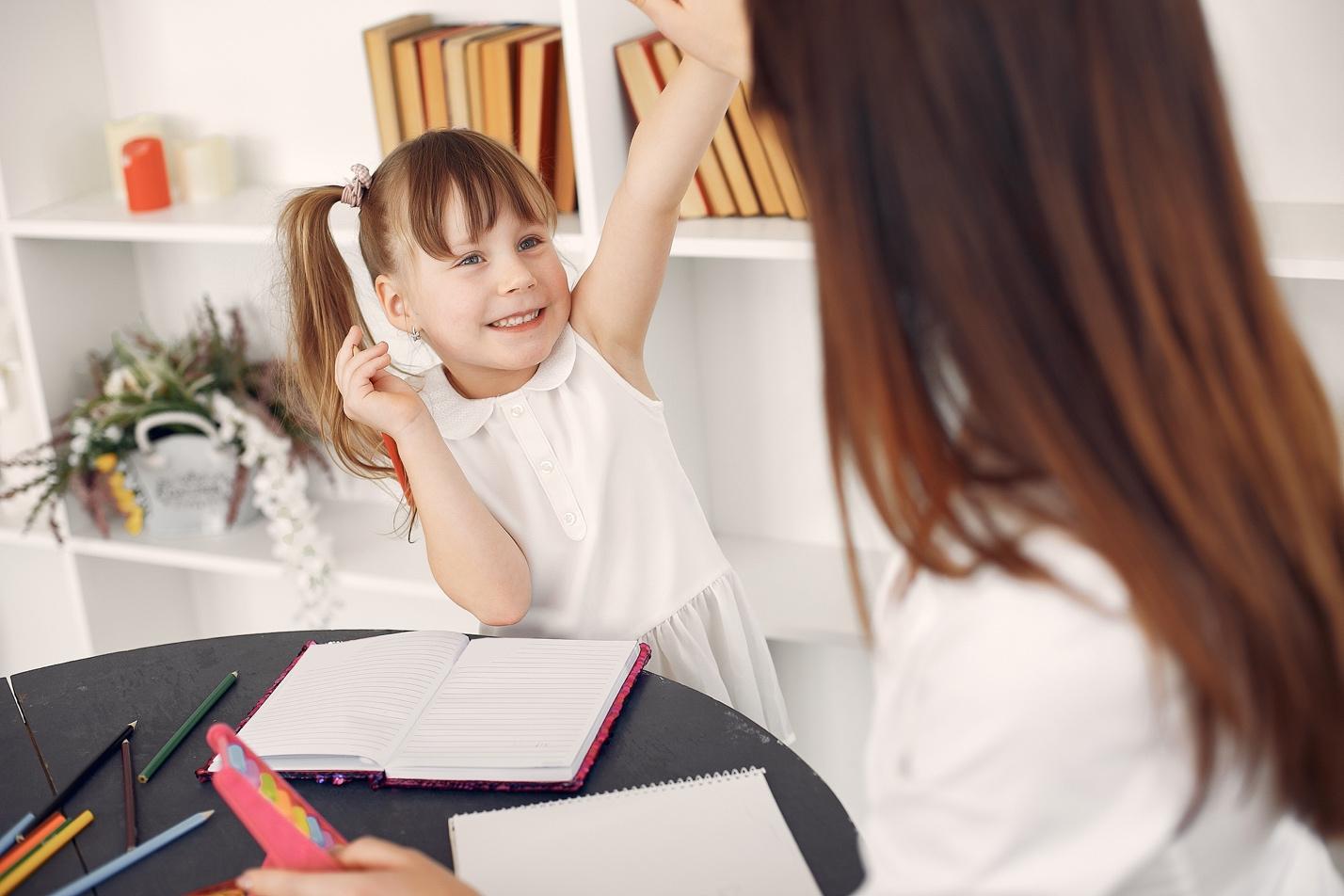 Child Care educators are some of the most important members of our society, as it is their job to give the next generation their start in learning. Most, if not all, child care educators have at one point or another in their lives pondered, "How do I become a good child care educator? The best that I possibly can be?"
It's no easy task. Young children tend to be rambunctious, "selective" listeners, with enough energy to power the hadron collider. Did we mention that everything is new to them as well? Imagine waking up and discovering everything for the first time – you wouldn't be able to sit down either! 
That's where our child care educators come in. We all had that one exceptional teacher who stuck with us throughout our lives, and as child care educators, we strive to become that person to our students.  
However, becoming a good child care educator is an undertaking not for the faint of heart. You need endless amounts of patience and are taking on a boatload of responsibility – but the smiles and hugs from your students tend to make up for all the struggles if you have the right personality traits!  
If you're looking to get kids excited and primed for learning, you should: 
Convey your passion in your tone of voice and body language.

Demonstrate the value of their lessons through real-life examples.

Encourage student engagement, such as questions and comments.

Respond positively to signs of curiosity and interest.
If you're a child care center looking to hire outstanding candidates, the task may be even more difficult for you. It can be hard to know what to look for when hiring child care educators. Everyone is on best behavior at a job interview, so it's vital for you to understand how to be a good child care educator to spot it in others from a mile away.  
Today, we will deep dive into our top traits that are critical to have as a child care educator, tips on how to be a good childcare educator, and ways to improve your or your team's performance. 
We will discuss each attribute and what makes it so important. We will also provide you with examples of how you, or your team, can help lead by example and put these traits to work. 
Our goal is to provide you with a comprehensive list of what you should be looking for in a child care educator that is easily referenceable and distributable to assist you and your child care education staff in continually improving, hiring better-qualified teachers, and making a more positive impact on the next generation. 
How to be a Good Child Care Educator Trait #1: Patience.  Patience.  Patience. 
Did we mention that you'll need some patience?  
Keeping your cool under pressure is the first step when considering how to be a good child care educator.  
As previously mentioned, kids have unfathomable amounts of energy, may have never been away from their parent or guardian, and overall are going through significant life changes during their early child care education years. 
As a child care educator, it is your job to ensure these children are happy, safe, learning, and thriving – a task that is not for the faint of heart.  
Small children can be impulsive and reactive, making your patience, calm demeanor, and understanding nice to have and necessary in running your classroom. 
Children frequently will also not quite grasp "socially acceptable behavior." As a child's educator, it's up to you to help guide them down a path of coming to terms with their emotions and how to handle them better when they do arise.  
It will be up to you or your child care educator team to handle the chaos calmly while ensuring the children are learning and keeping them on track to becoming more emotionally intelligent, confident young people. 
An example of how you can put this attribute to work is simply being patient yourself. Children learn by imitating us. If you can show restraint while also making patience fun (by including patience "games" or activities), your kids will mimic that behavior back to you.   
How to be a Good Child Care Educator Trait #2: Respect and Inclusivity 
We live in a world where people are free to express who they are openly and without fear of repercussion – and children are not an exception. 
Being an inclusive, respectful teacher is of the utmost importance today. Close-mindedness and repression have no place in the classroom.  
Childhood is when children are first learning about other cultures and lifestyles. This new influx of information can confuse a child who may have grown up only seeing what their household is like.  
It's necessary that educators understand each child's needs, challenges, values, abilities, and other nuances to be fair, unbiased, and inclusive of all students. 
A teacher may show by example how to be a good child care educator by taking extra time and effort to give a student with disabilities the same learning, play, and socialization opportunities as the rest of the class.   
How to be a Good Child Care Educator Trait #3: Care and Compassion
We can't discuss how to be a good child care educator without discussing care and compassion.  Childhood can be a difficult time for many children.  You're not seen or heard in the way you want or wish you where you do not have the support system you often need outside of your parents, and you often feel misunderstood and invisible. 
It's critical to be a good listener, a fantastic confidant, and an empathetic, understanding person to be a good child care educator.  It's essential to show the children a level of care and nurturing that makes them feel comfortable and safe in the classroom. 
Your kids are often looking to you as their main external source of care and compassion outside of their home – and not every child's home life is happy. This means that children are looking to their teachers to show them how to become caring and compassionate individuals.  
It's crucial for you to be able to feel compassion for these children's struggles, no matter how large or small.  
To a child, someone coming up and taking their favorite toy can feel like a colossal predicament, and you as a child care educator need to be able to commiserate with that child's feelings, no matter how small or insignificant it may seem to you as an adult. 
A teacher may lead by example in showing caring and compassion by getting down to the child's level and listening intently to their concerns while they verbalize what is going wrong.  This type of focus and attention will help the child to feel seen, heard, and cared for.  
How to be a Good Child Care Educator Trait #4: Enthusiasm and a Passion for Learning 
As an early child care educator, it's your job to give children their first taste of real learning.  Because of this, you need to be able to develop a genuine enthusiasm for your subject. 
This enthusiasm then transfers to your students, making them more likely to be excited about learning. 
When pondering how to be a good child care educator, here are a few things you can put into action to get kids excited about learning and improve student outcomes: 
When addressing the children, convey your enthusiasm with your body language and tone of voice.

Utilize real-life examples that the children can relate to explain the lesson's value. 

Create a classroom with an air of acceptance and enthusiasm to help encourage children to share and vocalize their questions or concerns. 

Respond positively to the children's curiosity, encouraging them to continue to ask questions and get involved. 
Enthusiastic child care educators motivate students to give their all to their studies.  Scientific studies have shown that teacher motivation strongly correlates to a child's overall success moving forward in their studies.  
How to be a Good Child Care Educator Trait #5: Organizational Skills 
Organized lesson plans are a must to meet the learning needs of the children in your care and be able to stick to those plans. 
You can immediately tell an organized child care educator's classroom from an unorganized one.  
An organized child care educator can have a continuously well-run classroom, handle unexpected or unusual situations with the care and attention they deserve, and help teach their students organizational skills that will help them throughout their learning careers. 
To be organized as a child care educator, you must learn to formulate structured plans that can change at a moment's notice without causing extra stress.  
Ensuring your classroom is well-stocked and carefully crafting lesson plans well ahead of time are just a couple of ways to help you become a more organized child care educator.  
Other organizational skills you can implement that will help you lead by example include: 
Move to digital! – Digitating your documents can help you cut down on clutter and organize your mental and physical notes. 

Prioritize essential tasks – This is something your kids will pick up on. Get the non-negotiables out of the way first thing every morning. 

Have a methodology to track students' progress against key milestones – If this is not something in place at your learning facility, consider integrating it into your teaching repertoire. 

In the same vein as point #2, prioritizing essential tasks, you should also establish a well-thought-out routine for your classroom.  Creating and sticking to a routine in and of itself helps children gain a vital life skill. 
Ensuring your routine is well balanced will help cut down on your overall workload, leaving you more time to focus directly on your students and helping you become a more effective child care educator. 
Child Care Aware of Missouri Helps You Develop and Realize Your Full Potential as a Child Care Educator 
Child Care Aware of Missouri is here to help our teachers understand how to be good child care educators.  
We offer a wide array of online and in-person classes that can help you develop the skills necessary for any educator to become the best possible educator they can be.  
The Child Care Aware of Missouri website offers many learning opportunities for teachers looking to become the best they can be.  
Child Care Aware Program Resources 
For child care programs looking for resources to help them navigate how to open a child care program, better their existing child care program, or be a good child care educator in general, Child Care Aware of Missouri has you covered. 
We offer an in-depth child care program resources page packed with valuable links, resources, and information. 
It is here you will also find all of the trainings we offer.  We have online on-demand, online, and offline options.  
Starting or Expanding Your Child Care Program
For more in-depth information for child care facility owners looking to open or expand, we offer an entire page filled with beneficial resources to help you complete the process. 
We are here to help you every step of the way. It's our goal to help the child care educators we entrust our children to each day to become the best educators possible.  
"Show Me Child Care Resources" – A Robust Way to Help Childhood Educators and Facilities
Child Care Aware of Missouri also offers a more robust, paid option that includes resources, materials, and money-saving opportunities for child care educators called "Show Me Child Care Resources."  
In this resource, some of the information offered includes: 
Family involvement and communication tools

Handouts for parents about child development

Allows you to link directly to the Missouri Workshop Calendar for clock-hour credit

Quick and easily digestible orientation sessions on topics such as hand washing and safety 

Customizable forms and templates

Professional documents made easy (and fast!)

Lesson plan and activity ideas

Missouri child care regulations 

Medical, dental and vision benefits for employees and their dependents

Discounts to popular vendors like Discount School Supply and Staples 

Individual staff savings to retailers like Michael's, Hobby Lobby, Apple, etc. 
If you're interested in signing up for this multitude of resources that will help you discover how to be a good child care educator, please click the link above for more information.
https://mochildcareaware.org/wp-content/uploads/2020/06/Child-Care-Aware-Logo-web.png
0
0
admin
https://mochildcareaware.org/wp-content/uploads/2020/06/Child-Care-Aware-Logo-web.png
admin
2022-05-26 16:43:07
2022-05-26 16:43:07
How to Be a Good Child Care Educator