More than 2,000 child care business resources are available to you 24/7.
Show Me Child Care Resources is a subscription-based website that is a form of a shared services model. This product, known by other names, is offered in more than 30 states. Child care professionals help create and customize the content. The discounts and services are provided by pooling thousands of child care programs across the country.
Do you spend hours creating lesson plans, family engagement documents, handouts, and staff handbooks? The site has 800+ customizable documents ready to use.
Need help hiring staff? Included in your Show Me Child Care Resources subscription is an Acquire4Hire subscription.
Want to stand out and offer benefits to your staff? A discounted virtual doctor plan for your staff and their dependents includes both medical and mental health wellness for one low monthly fee. Plans for dental and vision are available too.
Customizable job descriptions can be posted on more than 10 job sites with a single click of a button. All of your applications can be viewed through your private portal.
Are you just starting your child care or looking to expand? Show Me Child Care Resources has quick guides to help step you through the process.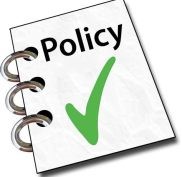 Need help in creating a marketing plan? Need new ideas? The website offers a 5-step marketing plan that is easy to implement. Users of this plan have said that they have spent $1,000 to get something similar.  Marketing tools, tips, and tricks are included at no additional cost!
Overwhelmed by the vast amount of information and navigating the site? We are to help you! We provide FREE one-on-one walkthroughs, weekly webinars, and personal support during work days.
You are not alone!
Show Me Child Care Resources and Child Care Aware of Missouri can support you and your program. Contact us to learn more.