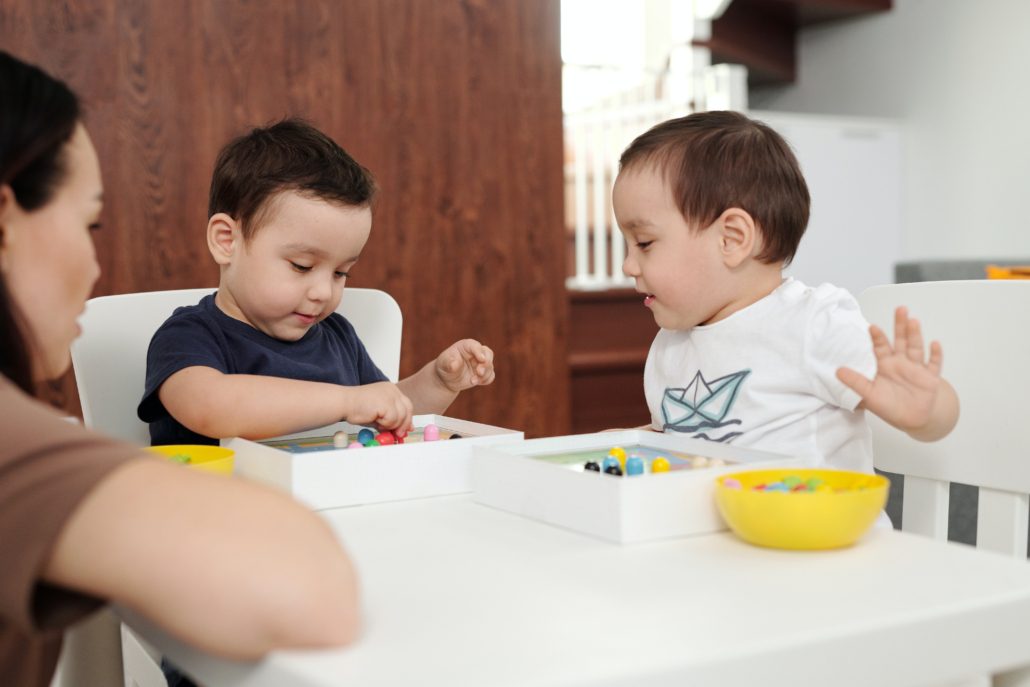 Family care is an absolutely vital industry. When it comes to child care, it's crucial to maintaining a healthy and productive workforce. However, it can be extremely difficult to find the right care at the right price with all the right services. These problems can compound if you live in a less populated area or one where the choices are otherwise limited. To help you wade through this difficult and complicated field, a family care registry in Missouri can be super helpful.
A Missouri family care registry is pretty much exactly what it sounds like. These are databases for caregivers in the state, including (but not limited to) child care providers. You'll find them in various places online, and some hosts will require people and organizations that want to register with them to pass certain standards. These requirements can include specific licensing, accreditation, or other quality assessments. Because of that built-in gatekeeping, family care registries in Missouri can give you some peace of mind as well as making it easier to find caregiving options.
Here, we'll take you through different registries in the Show Me State that help connect families with the right kinds of care for their children. We'll also give you some tips and tricks to help you out with your search for the best child care. By the end of this piece, you should have all the tools you need to hire the best child care for your family's needs, whatever they are. 
Let's begin with the most obvious MO family care registry.
Family Care Safety Registry
The state maintains this family care registry in Missouri in order to help employers in the field vet potentially employees. When someone is on this family care registry in Missouri, then anyone looking to hire them can easily access their background information. That includes licensure status if applicable. 
This family care registry for Missouri is extremely important. It makes the process of finding a qualified and trustworthy child care provider a lot easier for lots of different parties involved in the process. Part of that is simplifying the job search process for caregivers. To register, those potential caregivers have to submit a form, a copy of their Social Security card, and the $14 fee. 
For other interested parties, though, it's perhaps even more important. Most child care workers have 15 days after starting their jobs to register with the Department of Health and Senior Services and get on the Missouri family care registry. You can check out the list of requirements on the DHSS website if you're curious. This way, their employers and the families they work with can be sure they've had their backgrounds appropriately checked.
Although our main interest with the Family Care Safety Registry is for child care purposes, it's also helpful for vetting other family care services as well. Your elderly loved ones and those who have disabilities also need to be sure they're hiring reputable caregivers. This family care registry in Missouri caters to all of those needs. 
Using the Family Care Safety Registry
There are two different sides to the effective utilization of this particular family care registry in Missouri. The first is for those looking to register as care providers, and the other is for those who want to employ a caregiver. Both groups have a lot to gain from the MO family care registry. 
For those looking for a caregiver or early childhood education job, registering with the state is usually a requirement. Those who don't do it before they start working will have to do it once they begin their jobs. If you're an individual looking for a caregiver, then you'll also benefit from the registry. It makes vetting someone straightforward and simple. 
All you have to do is navigate to the portal and find the background screening page. To request a screening for someone who has already registered, you'll need to enter their Social Security Number and full name after affirming that you're looking for this information because of an intent to hire. You'll submit your request and then get the results from this Missouri family care registry. There's a possibility that the team will have to do a review, that the person has not registered yet, or that there's nothing of note in their background. Take the results you get and follow the instructions; those will let you know what your next steps should be.
Child Care Referral Database
This is another kind of family care registry in Missouri. It's one of the services we here at Child Care Aware of Missouri offer for those in search of a high-quality, reputable child care provider. All you have to do is provide some details about the kind of care you're looking for, and we'll serve up some options that might be suitable. You'll have to do a little more vetting work yourself, or course. However, this is one way to simplify the child care search process.
Do keep in mind that not all kinds of child care facilities are included in our database. Even though it isn't required or completely comprehensive, our Missouri family care registry is still a great resource for lots of folks.
Other Tools for Finding Appropriate Child Care
A family care registry in Missouri is an obvious place to start looking for child care facilities or individual caregivers, but there are also other ways to go about finding good child care. 
How you go about the process will largely depend on what kind of child care you would prefer. If you're looking for someone to come into your home, for example, you're going to be looking different places than if you're looking for a child care center. Deciding the type of child care you're looking for is a good place to start for that reason. 
National registries or lists from national child care organizations could be one way to go if a Missouri family care registry is not yielding any results. They might have members that fit your needs. Plus, slightly expanding your search radius is always a good idea if you can't find anything right by your home. 
What if I find a child care provider who is not on a family care registry?
Not every caregiver out there is going to be discoverable on a family care registry in Missouri. There are a few reasons why that should give you pause, but it's also not the end of the world. As long as you do your own due diligence, you can still be confident in your choice of care provider, even if you never touch a MO family care registry. 
One example would be a family member, neighbor, or friend who is able to take care of your children while you are working. If there's a trusted person in your life who can provide high-quality care on the schedule you need, then you don't need to worry about finding them on a MO family care registry. You should still make your expectations and boundaries clear, though, just like you would with a care provider that you didn't know personally. Having someone you already trust does make the process a lot smoother and easier, and you won't have to do any serious vetting.
However, if you hear about a friend of a friend or someone you're otherwise not personally acquainted with, then you need to do some checking to make sure they're someone you can trust with child care. This is a very important job, after all. Checking a Missouri child care registry would be the first step we'd recommend, and if they're not on one of them, then you need to do deeper digging. Let's go through some of the steps you should take.
Background Check
The main draw of a family care registry in Missouri is that they typically take care of the background checking for you. So, if you're considering an individual outside of those registries, you will likely need to do that part yourself. Even if you're working with an agency, do what you can to look into the background of the provider you're considering. This is especially important if you're trying to hire an individual caregiver. 
However, you should also research the history of child care centers. Check with the Better Business Bureau to see if there have been any complaints. You can also search for reviews of the different child care options you're considering. Good reviews speak volumes, and although bad ones should definitely be taken with a grain of salt, they are important to watch out for all the same. This kind of thing won't show up on a Missouri family care registry anyway, so you'll likely want to do this extra digging no matter what.
If you're looking into the background of an individual caregiver, the first step is usually to check with their references. It's a good idea to ask for three, and make sure there are some former employers among them. 
A family care registry in Missouri is likely to take care of the heavy lifting when it comes to background checks, and it's the main reason why people like to use those sorts of resources when searching for their own child care. They're lots of help. But if you can't find what you're looking for on a Missouri family care registry, you'll have to take matters into your own hands.
Interview Questions
No matter what kind of child care you're looking for, you're going to want to ask lots of questions before you enroll your child or hire the caregiver. A MO family care registry can only tell you so much. We have a more comprehensive resource on questions to ask child care providers, so this will be a brief overview. Definitely check out the other document if you want more specifics. 
The first thing you want to ask about is previous experience. What kinds of training and credentials does the provider have? Not all child care services need to be licensed in the state of Missouri, but if you're looking into ones that do, you should also ask about their licensing. (And if they are licensed, they should be easy to find on any family care registry in Missouri). This is also a good place to ask about any accreditations they might have. See if they've been recognized by any reputable organizations like the National Association for the Education of Young Children, the National Accreditation Commission for Early Care and Education Programs, or the National Early Childhood Program Accreditation.
After you've established the provider's qualifications, you're going to want to ask more about the specifics of their child care philosophy. How do they handle discipline? If you were to spontaneously visit your child in their care, would that be welcome? What kinds of health and safety precautions do they have in place? 
All in all, you're going to want to ask these questions (and more!) even if you do find your preferred provider on a family care registry in Missouri. They're just extra important if you're looking for someone outside of those pre-vetting registries. 
Use a Missouri Family Care Registry
It can be intimidating to find the right child care for your family. As we've demonstrated, however, there are plenty of resources at your disposal to help you with that decision. 
We'll leave you with a final reminder of our own Missouri family care registry. You can access the Missouri Child Care Aware referral database on our website any time you like. Keep in mind that the specificity of the results will largely depend on how much information you enter. So, if you want the best list of options from a MO family care registry, you should be complete and thorough. 
If you need any further assistance, don't hesitate to reach out. Our experts would be happy to speak with you via phone or email and help connect you with the child care resources you need, whether that includes a family care registry in Missouri or not. 
https://mochildcareaware.org/wp-content/uploads/2020/06/Child-Care-Aware-Logo-web.png
0
0
admin
https://mochildcareaware.org/wp-content/uploads/2020/06/Child-Care-Aware-Logo-web.png
admin
2023-03-30 15:10:57
2023-03-30 15:10:57
Guide to Family Care Registries in Missouri