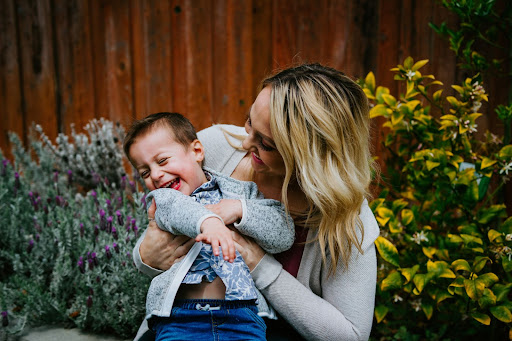 Starting your search for child care centers in St. Louis, MO can be daunting! Maybe you're new to the area, perhaps you've made the decision to get back into the workforce, or maybe your work arrangements have changed and you need to start going back into the office after working from home for a while. Whatever the reason, beginning the search for child care can be intimidating and scary. But, never fear! Our team of experts is here to help! 
Finding child care centers in St. Louis, MO might seem like too difficult a task to even start, but that's where we come in. It may feel overwhelming if it's the first time you've started to look. It can be an emotional time looking for care for your child, as it may even be the first time that someone other than you or a family member might be looking after them. Our goal is to help you find the right fit for your family and connect you to resources to assist you along the way in this process.
Different types of Child Care Centers
The best place to begin with any search is first to identify what options are available in your area. One of the first differences to be aware of is that child care centers in St. Louis, MO and beyond can be licensed or licensed-exempt. That said, most child care centers will be licensed. 
Licensed Child Care Centers
Licensed child care programs have to pass regular fire, sanitation, and health inspections for their facilities as mandated by the state. They also have inspections by the Section for Child Care Regulation each year. The child care license should be displayed close to the facility entrance and available for all parents and guardians to view.
There are different types of licensed child care programs: licensed family child care home, licensed group child care home, and licensed child care center. Licensed family child care home programs are for up to ten children, who are not related to the family child care business owner, in the provider's home. 
Licensed group child care home is a medium-sized program for between 11 and 20 children not related to the business owner. These programs can be attached to the owner's home or in a different location. 
Licensed child care centers are facilities for more than 20 children and must be separate from the owner's home. All of these programs follow certain rules depending on the number of children to caregivers. Licensed child care centers must follow these specific rules:
Birth to two years of age: 1 adult to every 4 children;  

Two-year-olds: 1 adult to every 8 children;  

Three to five-year-olds (not in school): 1 adult to every 10 children; and  

Five years of age and up (in school): 1 adult to every 16 children.
Licensing reports can be viewed by the public and shows how well a program meets child care licensing standards.
Licensed child care centers in St. Louis, MO also require that employees pass a background check. You want to keep your child as safe as possible and background checks ensure that everyone interacting with your child and others has nothing questionable in their history. Background checks must be completed before the candidate is hired at the facility and must be done every five years.
License-Exempt Child Care Centers
These child care centers do not need to be licensed by the state but do need to follow some of the same regulations as licensed centers. License-exempt child care centers are programs run by a religious organization or programs for preschool children that are open no more than four (4) hours per child per day. These programs must follow health, sanitation, and safety rules and requirements but are exempt from the requirements for the number of caregivers based on the ages and number of children in care, discipline practices, and staff training.
How to Find Quality Child Care Centers
Now that you have a better understanding of what type of child care center you're looking for for your family, let's discuss how to find the perfect child care centers in St. Louis, MO. The first step would be searching Missouri's database of child care providers here.
If you know the specific name of a child care center you're interested in, you can search directly for their records. You can also search for a particular location using a specific city, zip code, or county. This search also allows you to narrow down your search depending on the type of program you're most interested in, such as licensed or license-exempt care facilities. These results will let you view the most recent inspections of each facility. You'll also be able to see if there are any pending violations and the nature of any of those issues. 
Once you've narrowed down your search and selected a handful of child care centers in St. Louis, MO that fit your criteria, you're ready to begin the process of really getting to know these facilities and their staff. This will be the time to reach out to ask any specific questions you may have and potentially schedule a tour to view the facility in action.
Things to Look for in Your Child Care Search
Every family has different needs for their child care program. You'll need to be sure that any child care centers in St. Louis, MO you select are a perfect fit for your family and the only way to be sure is to ask plenty of questions. Here's our list of important items to consider.
Family Involvement
Great child care centers in St. Louis, MO will have an open-door policy with family members. A program that encourages open communication and family involvement is always a good sign. It shows they are open and have nothing to hide.
Group Size and Ratios
In a licensed child care facility, the size and ratio of children and caregivers are mandated by the state. For child care centers in St. Louis, MO, the ratio specifics are mentioned just above in this article. When there are groups of mixed ages, these guidelines become a bit more complicated. To learn about these regulations, you can read more here. 
Ideally, the lower the ratio, the better. Fewer children to caregivers allow for your child to receive personalized care and attention. A lower ratio means that your child won't be lost in the hustle and bustle of a busy child care center. With licensed child care centers in St. Louis, MO, this won't be a problem because they have to follow state regulations, but it's great to know the specifics of each facility you're interested in.
Staff Training and Credentials
It's important for child care programs to have their staff stay up to date with the ever-changing child care industry. With licensed child care centers, employees are required to earn 12 hours of clock hours of training a year. Often caregivers will attend more than 12 and some even earn college credits to continue their education.
Another item to consider with staffing is a program's turnover rate. A high-quality, well-run facility will often have employees that want to stick around for the long haul. Low turnover can be indicative of a supportive and positive work environment and allows for caregivers to bond with the children in their care. Employees typically want to stick around if they feel appreciated and valued.
Other things to consider might be how a facility disciplines a child when they're in trouble and how they are comforted if they're upset. It's good to know that a child care center aligns with your discipline and comfort practices and whether or not it agrees with your parenting style and philosophies.
Health and Safety
With the ever-changing health landscape in this day and age, it's important to know what precautions that the child care centers in St. Louis, MO you're interested in are taking to ensure your child's health and your family's. Important things to also know about would be how often a facility cleans and sanitizes, what procedures are followed if a child gets sick and what the criteria are to send a child home, field trip safety, or how allergies are handled.
Accreditation
Child care centers in St. Louis, MO that are accredited will meet the standard state requirements and usually go above and beyond these regulations. Accreditations from organizations like the National Association for the Education of Young Children, the National Accreditation Commission for Early Care and Education Programs, or the National Early Childhood Program Accreditation are a great place to start. Ask your chosen child care centers in St. Louis, MO what accreditations they have if any. They'll be glad to tell you all about them!
Specific Needs of Your Family
While the above items are very important to consider, every family has specific needs and requirements for their child. Make a list of important items or practices you need in child care centers in St. Louis, MO and be sure to include these things in your checklists as you begin your visits. Your family's needs may differ and a great child care program will be able to fit those needs exactly. You want to make sure its a great fit!
Additional Things to Consider for Infants
When looking for child care centers in St. Louis, MO for infants and toddlers, there are certain items to ask a program about. Does the staff have training related to safe sleep practices? Are there daily logs regarding feedings, diaper changes, and naps? Are all feeding choices accommodated and respected?
Additional Things to Consider for School-Age Children
Similarly, there are certain items to consider for school-age children as well. Are there plenty of reading materials and educational games? Is there transportation to and from school available? Is care available during school vacations or days when school is not in session?
Still have trouble finding child care?
If you're still having trouble finding the right child care centers in St. Louis, MO that fit your family's needs, give the Child Care Aware phone number a call! Calling 1-866-892-3228 can connect you to one of our Resource Specialists who can help you find new options as they become available. You can also fill out one of our forms and a specialist can reach out to you. We want to make sure that the child care you choose is perfect for your family. Every family is different and child care centers in St. Louis, MO are also different.
Another option is to try searching in a different location. You might find there are great options near your work, school, or other places nearby to your day-to-day life. There might be some real gems just a touch outside of your search radius.
Open the conversation up! Talk to friends, family members, neighbors. Check-in with your local library or community center. They may know of child care options available in your area and connect you with them. Some may have recommendations for an excellent facility that you never even considered. Use your community to your advantage!
Be sure to get on any waiting list for any programs you think might work well for your family. It never hurts to cover all your bases and the worst that could happen is a spot doesn't become available. If you never get on the list, then you would never know if something opens up! 
Let the hunt begin!
We've talked about different types of child care, how to find quality care centers, things to look for during your child care search, and how to troubleshoot if you're still having difficulty finding the right fit. Now it's time to get out there and see what works for your family. 
No matter how you go about your child care search, we're always here to help. We want to make this as easy and pain-free as possible. With our team of Resource Specialists, we'll be able to help you find the perfect fit for your family that works in every way imaginable. We know how important it is to feel comfortable with your child care provider, it's a big deal!
https://mochildcareaware.org/wp-content/uploads/2020/06/Child-Care-Aware-Logo-web.png
0
0
admin
https://mochildcareaware.org/wp-content/uploads/2020/06/Child-Care-Aware-Logo-web.png
admin
2022-01-31 12:14:17
2022-02-01 12:17:51
Finding Quality Child Care Centers in St. Louis, MO