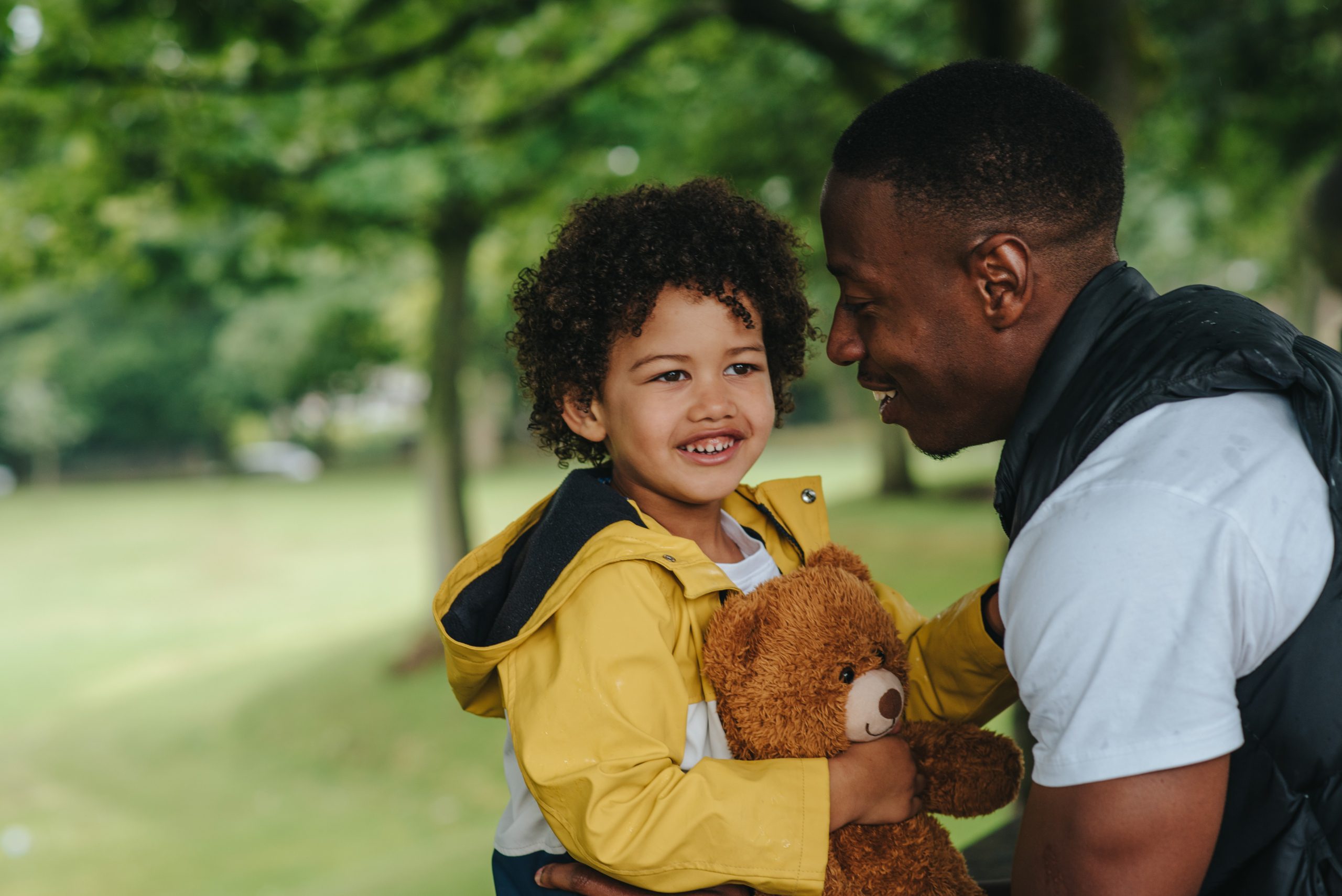 Making sure your child has everything they need to thrive from their very first breaths is a daunting task. There are so many things they need, and only so many hours in the day. Plus, when you've got to go to work and leave them in the hands of a child care provider, how do you know they're being well cared for? All these reasons are why child services in Missouri are so important.
You don't have to go it alone. We've compiled 10 of the most helpful child services in Missouri, ranging from educational information on best child care practices to daycare resources. We'll take you through how to get connected to each of the different organizations in our great state that offer some form of child services in Missouri. Our list is in no particular order; all the organizations we've got here are doing important work. Some of them definitely overlap a bit, so you shouldn't have too much trouble finding one that at least can point you in the right direction of the services you need. If you're in need of child services in Missouri, checking any of them out can be a great way to get your kids the help they need.
Plus, some of the organizations we're listing are actively looking for people to get involved through volunteering or other ways to help expand their efforts. If you're passionate about child care advocacy, then you might find a new organization to get involved with among these, too, if not a place to go for more support, like daycare resources.
We'll get to each of these great organizations, but before we get into listing them, we want to go over why child services in Missouri are so important as well as all the different needs these organizations are trying to help alleviate. 
Child services in Missouri are critical.
We know how important it is to make sure kids have every possible opportunity to succeed in life. When children are well cared for, they're more likely to grow up to be productive members of society. Specifically with daycare resources, we also know that when parents aren't worried about their children and have safe, stable, high-quality care for them, then they're also more productive at their jobs. Parents need to know that they can care for their kids properly, but they're not always in the best place to do that all by themselves. 
That's where all these different organizations and services come in. They do the important work of filling in the education and funding gaps for parents in Missouri, providing all kinds of highly helpful resources. Some of them have to do with all aspects of healthy living at home, while others are focused on supporting child care settings with daycare resources.
Also keep in mind that when we're talking about the very youngest Missourians, sleep safe training is absolutely critical. Both as a part of required daycare resources and for parents, making sure babies are in safe sleeping environments is a key way to lower infant mortality numbers and avoid tragedies. According to the most recent data from the CDC, there are 6.1 infant deaths per 1,000 live births in the state of Missouri, which is slightly higher than the national rate of 5.6 deaths per 1,000 live births. That means we need to be taking steps to protect our infants, and several of the organizations on this list are taking great strides in that direction. 
Okay, now that we've established how important the work of these organizations is, let's jump into it. Here are 10 helpful child services in Missouri.
1. Missouri Foundation for Health
This is an organization that's working to "eliminate inequities within all aspects of health." That's a lofty goal, and to achieve it, the organization does important work in several different sectors. In terms of child care and daycare resources, they've got a lot of information about healthy living and combatting childhood obesity. That mostly targets older kids, but they also do important work preventing infant mortality. To do that, they work with two more localized organizations, Bootheel Babies & Families and FLOURISH St. Louis. 
2. MissouriFamilies
This site run by the College of Human Environmental Sciences at the University of Missouri is a wealth of information for all kinds of Missouri families. They even have some training opportunities for child care providers, as well. Check out their website for all kinds of information and daycare resources.
3. Parents as Teachers 
This organization isn't as focused on daycare resources as it is on making sure parents have all the knowledge they need to foster their child's healthy development and get them ready for school. A big part of their work is sending parent educators to make home visits. Those professionals will regularly check in with the family from prenatal through kindergarten, ensuring a consistent, positive presence throughout those earliest years.
Parents as Teachers began in Missouri in the 1980s, and it has since expanded across the country and beyond. In all that time, they've placed a strong focus on basing methods and guidelines in the most recent research, and they've done a lot of good work. If you're interested in elevating your parenting expertise, then getting involved with this organization is a great step to take in that direction.
4. Missouri Alliance for Children and Families
A lot of these organizations have similar names, but they're by no means redundant. This organization helps children and families engaged in the foster care system. They endeavor to provide full case management services for those children and families, building bonds and connections between family members. The foster care system can be incredibly difficult, and this organization tries to help out where they can. The Missouri Alliance is driven to help strengthen families through their services. 
5. Missouri Early Childhood Special Education
There are all kinds of ways to get the extra help you might need to care for a child with disabilities. Different organizations that provide child services in Missouri will often also have resources for children with disabilities, but there are definitely organizations specifically devoted to helping those populations, as well. We'll talk about at least one more of them a little later on, but first, there's Missouri Early Childhood Special Education, which can help you get your child into programs they'll really benefit from.
6. Ready Readers
This is a great volunteer opportunity if you live on the eastern side of the state. Ready Readers provides special kinds of daycare resources, bringing in books and volunteers to read them at early childhood centers and preschools. Getting kids excited about reading is a great way to set them up for success in school and in life, and Ready Readers endeavors to foster that lifelong love of reading. 
The downside here is that this is one of the few organizations on this list that doesn't offer daycare resources throughout the entire state. However, if you live outside of the counties they serve, you can still check out their website for book suggestions and a lot of other helpful resources for optimizing your child's reading experience. 
7. Missouri WIC
Most of the organizations we've listed so far are independent non-profits that work with the state of Missouri but aren't government agencies. Here, we wanted to look at one of the offices run by the government that has a goal of helping children and families, especially those kids under 5 years old.
The first one is Missouri WIC (The Special Supplemental Nutrition Program for Women, Infants, and Children, to be more precise). This organization strives to make sure babies and kids under 5 have access to proper nutrition. According to their website, "the program is designed to help families improve their health and nutrition behaviors." With their focus on home health and nutrition, you won't find daycare resources among their offerings.
8. Early Head Start and Head Start Programs
This is technically a federal program, but they have many locations within the Show Me State. You've probably heard of the Head Start program, which offers free preschool for families that fall at or below the federal poverty line, but you might not be as familiar with Early Head Start, which serves babies and children up to age 3. This is definitely one of the most comprehensive daycare resources on this list, and these programs do a whole lot more than that. The goal is to help the whole family while also getting those kids ready for school, giving them the best possible shot in life. 
If you think you might qualify for one of these programs, make it a priority to check them out. You can see a list of all Missouri locations here.
9. Missouri Family to Family
Remember how we said there were several organizations that worked to help those with disabilities and their families? This is another one of them. Missouri Family to Family is run out of the University of Missouri-Kansas City, but it's a statewide network of support. This organization offers peer mentoring for families who have a member with disabilities. They're also happy to answer any questions you might have about benefits or getting connected with other organizations. They want to help you find the right resources, much like the goals of this list of child services in Missouri. Although Missouri Family to Family doesn't focus specifically on pre-k kids, the organization should still be able to steer you in the right direction for those daycare resources. Give them a call to find out.
10. Child Care Aware of Missouri
We'd be remiss if we didn't mention our own services on this list. While we don't actually care  for children, we can provide you with a lot of resources on where to find the best care for your children 5 years old and under. If you need help finding specific child services in Missouri, we have a lot of ways to get you in contact with the appropriate agency or organization. 
Are you on the hunt for high-quality child care in your corner of the state? We have a database for that. We also have plenty of other daycare resources for you to peruse — what you should be looking for when you're considering a child care program, questions you should ask, and what the licensing requirements are in our state, among other information. We're a great resource for anybody trying to find the best child services in Missouri.
Our organization also helps create some of the best child services in Missouri. Through our child care provider training resources, we can help those caring for our youngest Missourians to do the very best job possible. It's all about elevating the level of care and making sure people have access to it.
You can check out our website to try to find what you're looking for, or you can contact us here. 
Now get out there and find the best child services in Missouri.
At this point, you've got plenty of places to start looking for child services in Missouri. No matter what kind of resources you need, you have different options to choose from. If you need financial aid to pay for child care, you've got plenty of places to seek that help from. If you just want educational materials on how to be the best parent possible, then there's no shortage of ways to get that information. 
We've attempted to limit this list to organizations that offer child services throughout Missouri. However, there are also a lot of great organizations that are doing more localized work, especially if you live in a more metropolitan area. If you can't find the right services from a statewide agency, like perhaps local daycare resources, then definitely look into organizations that are focused on your specific community.
Parenting is hard. You deserve all the help you can get. There are plenty of organizations that offer some form of child services in Missouri, and there's no shame in availing yourself of those resources. That's literally what they're there for. It's all in the name of making sure our children have the best possible opportunities to thrive, and that benefits everyone.
https://mochildcareaware.org/wp-content/uploads/2020/06/Child-Care-Aware-Logo-web.png
0
0
admin
https://mochildcareaware.org/wp-content/uploads/2020/06/Child-Care-Aware-Logo-web.png
admin
2021-10-12 11:20:46
2021-11-22 11:22:28
10 Helpful Child Services in Missouri